Cycling is more than just a mode of transportation, it's a lifestyle. And when it comes to choosing the right bike, it's all about finding the perfect balance between comfort, performance, and style. That's where Retrospec comes into the picture. This brand has been turning heads in the cycling world, and today, we're going to find out why.
As a bike enthusiast who's tested more brands than I can count, I'm here to give you an in-depth look at Retrospec bikes. We'll be examining every aspect of these bikes, from the frame material to the gears, and even the nitty-gritty details like whether or not they rust.
Whether you're a seasoned cyclist or a beginner just starting out, this review is for you. We're going to explore the good, the bad, and everything in between when it comes to Retrospec bikes
Overview – A Passion for Outdoors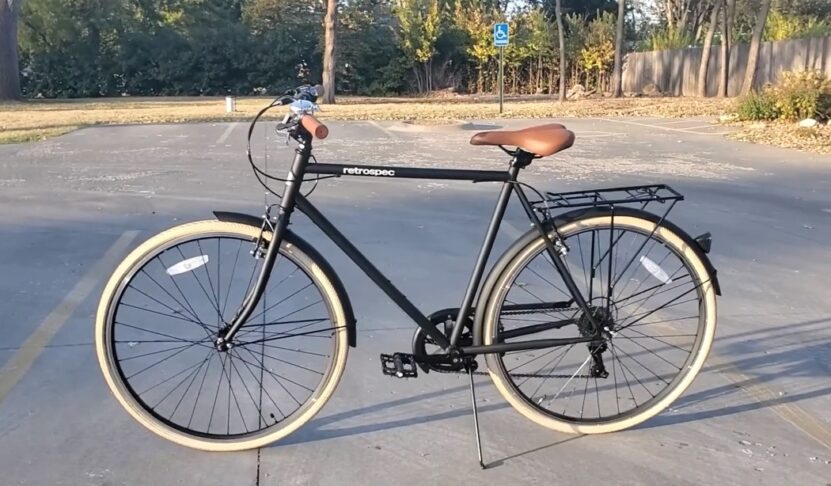 Retrospec is a brand that's all about making the great outdoors accessible to everyone. They believe that nature should be second nature, and they're on a mission to make everyone feel at home in the open air. Regardless of your background or experience, Retrospec wants you to enjoy the life-affirming, eye-opening beauty of the outside world.
Since selling their first bike, Retrospec has designed hundreds of new products that get more people outside at an accessible price. They're not just about selling gear, they're about creating experiences.
Partnering directly with manufacturers to sell top-tier gear at more accessible prices than traditional retailers, they sell at major retailers and local stores. Whatever your needs, Retrospec is committed to providing you with ready-to-outdoor essentials you can count on for any adventure.
The Good
Retrospec bikes are designed with the user in mind, offering a blend of quality, affordability, and style. Here are some of the standout features:
High-quality construction: Built to last, with sturdy frames and reliable components.
Variety of options: Whether you're into city biking, road biking, or hybrid biking, they have a bike for you.
Affordable: Compared to other brands, Retrospec offers great value for money, making cycling more accessible to everyone.
Eco-friendly: Committed to sustainability, creating products that help people enjoy the great outdoors without harming the environment.
The Bad
There are a few potential downsides to consider:
Limited high-end options: If you're a professional cyclist or looking for a high-performance bike, Retrospec might not have what you need.
Limited customization: While offering a variety of models, there may be limited options for customization compared to other brands. If you're looking to heavily customize your bike, this could be a potential downside.
Common Problems
Like any product, Retrospec bikes can have their issues. Here are a couple of common problems reported by users:
Adjustments needed: Some users have reported needing to tune the gears or adjust the brakes upon receiving their bike.
Limited availability: Due to their popularity, certain models of Retrospec bikes can sometimes be out of stock.
Detailied Analysis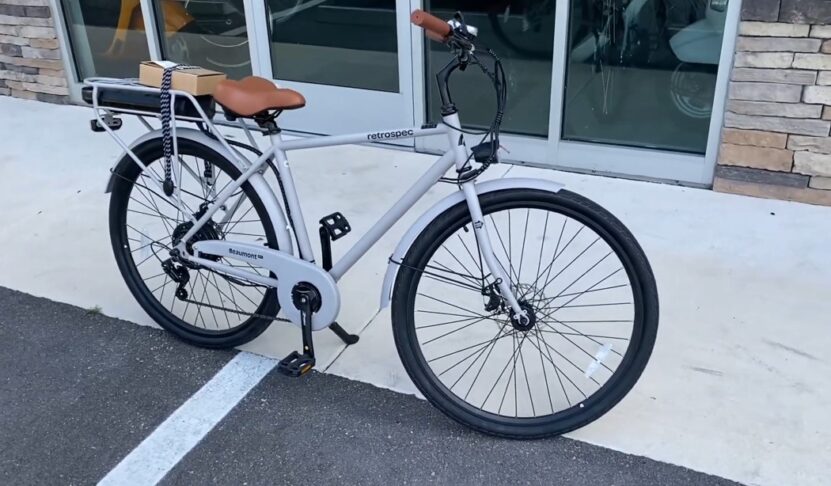 Now that we've covered the basics, let's delve deeper into the specifics of Retrospec bikes. We'll be looking at the frame material, suspension, gears, wheels, and drive train.
Each of these components plays a crucial role in the overall performance and feel of the bike, so let's break them down one by one.
Frame Material
The frame is the backbone of any bike, and Retrospec doesn't skimp on quality here. Their bikes are known for their sturdy and durable frames, designed to withstand the rigors of daily use.
Whether you're navigating city streets or tackling off-road trails, you can count on a Retrospec bike to hold up.
The frames are also lightweight, which contributes to the overall maneuverability and ease of use of the bikes.
Suspension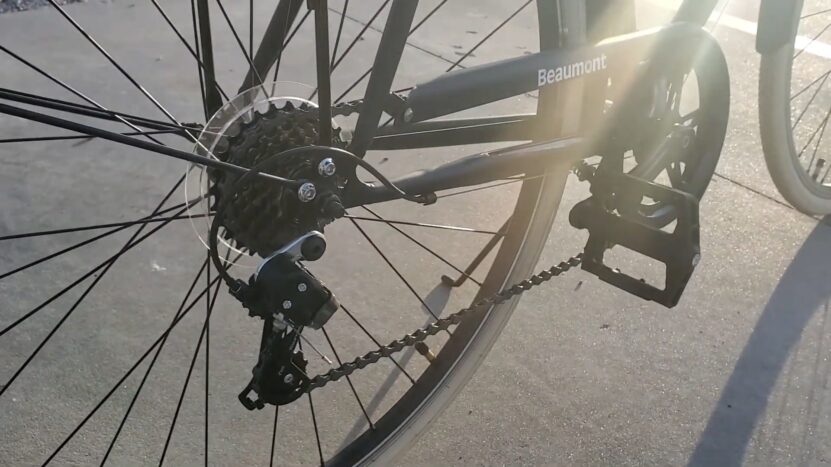 When it comes to suspension, Retrospec bikes are designed with comfort in mind. The suspension system is engineered to absorb shocks and bumps, providing a smooth ride even on uneven terrain.
This makes Retrospec bikes suitable for a variety of environments, from city streets to country trails. Whether you're commuting to work or going on a weekend adventure, you can expect a comfortable ride with a Retrospec bike.
Gears
These bikes come with a range of gear options, catering to different riding styles and environments. Whether you're looking for a single-speed bike for city commuting or a multi-gear bike for tackling hills and trails, Retrospec has you covered.
The gears on these bikes are designed for smooth and easy shifting, allowing you to adapt to your environment and maintain control over your ride at all times.
Wheels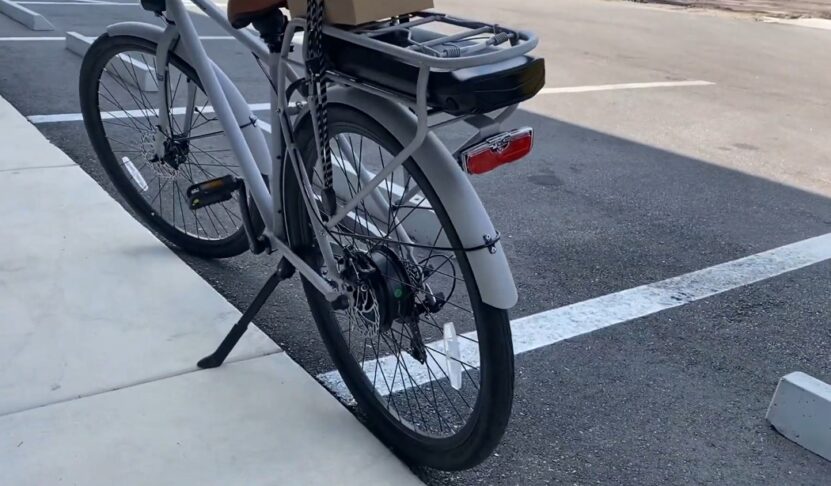 Designed for durability and performance. They offer a good balance of speed and stability, making them suitable for a variety of terrains.
Whether you're cruising on a flat city street or navigating a rocky trail, the wheels on a Retrospec bike are built to handle the challenge.
Drive Train
They feature reliable and efficient drive trains that deliver power from the pedals to the wheels. This results in a smooth and responsive ride, allowing you to tackle any terrain with confidence.
Whether you're climbing steep hills or cruising on flat roads, the drive train on a Retrospec bike ensures a consistent and enjoyable riding experience.
Comparisons and Context
Retrospec vs the Rest?
Alright, let's get down to the nitty-gritty. How does Retrospec stack up against the competition?
Well, if you're a casual rider or a commuter who's all about that vintage aesthetic, Retrospec might just be your new best friend. Their bikes are easy on the eyes and the wallet, and they've got a pretty impressive range to boot.
From road bikes to fixed-gear, cruisers, and even kiddie bikes, Retrospec has got you covered. Plus, they're all about that green life, using eco-friendly practices in their manufacturing process.
But let's be real, if you're looking to go pro or you're already competing, Retrospec might not be your first pick. That's where brands like Specialized, Trek, and Cannondale come into play.
These guys have been in the game for a while, and they're known for their innovative designs and advanced tech. But all that innovation and history comes with a heftier price tag.
Who Owns Retrospec?
These guys started out in 2009 in sunny Los Angeles, California with just one product – a fixed-gear bike. Fast forward to today, they've expanded their product line to include all sorts of outdoor gear.
They're privately owned and have been growing ever since, with their products now being sold in several countries around the world.
FAQ
Do Retrospec Bikes Rust?
Retrospec bikes are made from high-quality materials that are designed to withstand the elements. However, like any bike, Retrospec bikes can rust if they are not properly cared for.
To help prevent rust, Retrospec recommends cleaning and lubricating your bike regularly. If you live in an area with salty air or ride in salt water, be sure to rinse your bike off as soon as possible after riding to help prevent rust.
How Much Does A Retrospec Bike Weigh?
On average, a Retrospec bike tends to weigh between 20 and 30 pounds. Therefore, if you're looking for a lightweight bike that won't weigh you down, a Retrospec bike might be a good option for you.
However, keep in mind that the weight of a bike can vary depending on the materials it is made from and the specific design of the bike.
So, if you have your heart set on a Retrospec bike, be sure to check out the weight specifications before making your purchase.
Final Thoughts
There you have it. We've taken a deep dive into the world of Retrospec bikes, dissected their features, compared them to the competition, and even got to know the people behind the brand. So, where do we land?
If you're like me and you're after a bike that's reliable, stylish, and won't have you eating ramen for a month to afford it, Retrospec is a pretty solid bet. They've got something for everyone, whether you're a city dweller commuting to the daily grind or an off-road explorer on the hunt for your next adventure. And let's not forget their commitment to Mother Earth with their eco-friendly practices.
At the end of the day, the best bike for you is the one that fits your needs, your budget, and your style. And who knows? That might just be a Retrospec. So why not give it a whirl? After all, life's a journey, and every journey is better on a bike.
Here's to happy cycling!