The demands of work, school, and extracurricular activities can make it challenging to find time to bond and create lasting memories. However, outdoor activities provide an excellent opportunity for families to come together, enjoy the fresh air and participate in fun and exciting adventures.
Whether it's riding a refurbished electric bike, hiking in nature, or spending a day at the beach, there are numerous activities that families can enjoy together.
Biking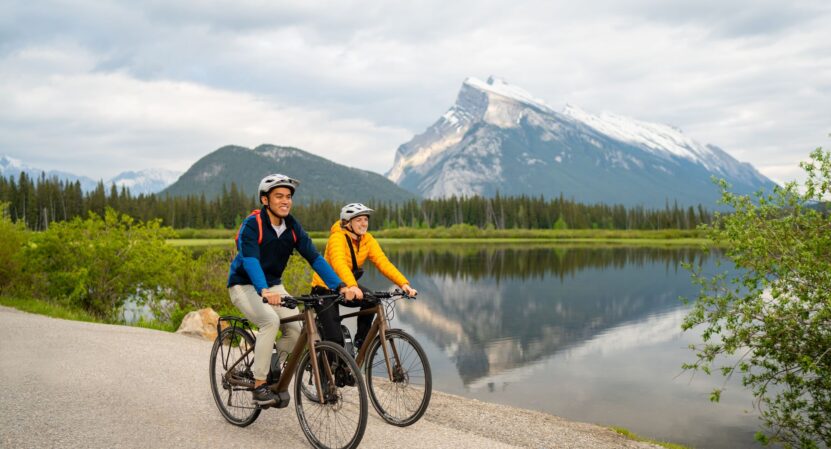 Biking is a great way to explore your local area and get some exercise. Even if you don't go far, you can use an electric city bike or a foldable electric bike which you can find at Upway to explore your local area. Biking can also be a cost-effective option as many retailers offer affordable pre-owned cargo e-bikes that can transport small children with the rider. Before embarking on a biking adventure, ensure everyone has a well-fitting helmet and understands basic bike safety.
Geocaching
Geocaching is like a treasure hunt using GPS coordinates. Participants use a smartphone or GPS device to navigate to a specific set of coordinates where they can find hidden caches. Geocaching can be a great way to explore new areas and get outside. It is an excellent activity for families with children who like to explore and discover. Geocaching can also be done year-round and is a perfect option for families looking for a free activity.
Campfire
Family campfires are a classic outdoor activity that allows families to connect, relax, and enjoy the great outdoors. Gathering around a campfire provides an ideal setting for storytelling, roasting marshmallows and playing games. It can be an excellent opportunity for families to unplug from technology and spend quality time together without distractions.
The warmth and glow of the fire create a cozy ambiance that can promote relaxation and conversation. Whether camping in the wilderness or the backyard, family campfires can create lasting memories that your family will cherish.
Kayaking/Canoeing
Paddling down a local river or lake can provide a unique perspective on nature. Kayaking and canoeing are great activities for families who enjoy being on the water. Many places offer kayak and canoe rentals, as well as guided tours.
Excellent kayaking locations include the waterways in Florida's Rainbow Springs State Park and Navajo State Park Reservoir in Colorado.
Fishing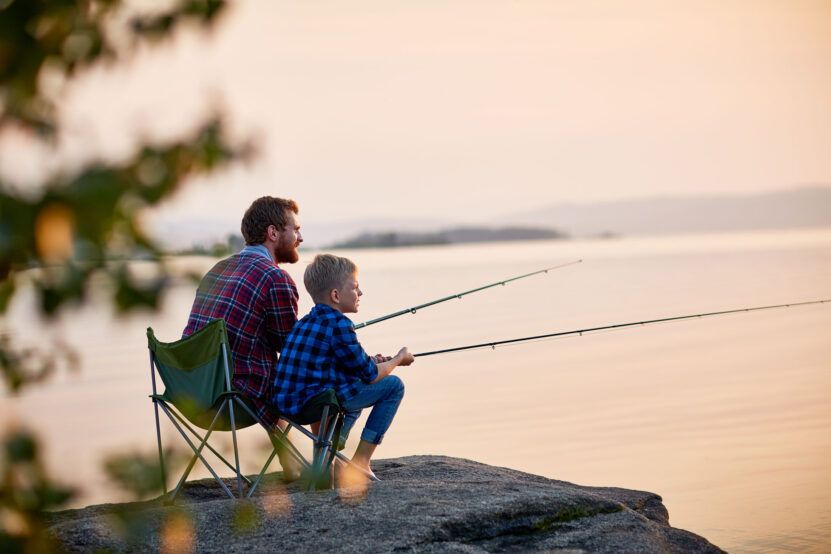 Fishing is an excellent activity for families who enjoy being outdoors and getting their hands dirty. Whether you are fishing for sport or just for fun, it is a great way to spend quality time together. Fishing can provide an opportunity to teach children about the environment and the importance of conservation. It can teach important life skills such as patience and perseverance.
Before heading out to fish, check the requirements for fishing licenses in your state and regulations for angling in specific areas.
Nature Trails
Nature trails are an excellent opportunity to experience nature up close and personal. Walking a nature trail or using an electric mountain bike can allow children to learn about the environment, flora, and fauna. Parents can teach children how to identify different types of plants and animals, making a nature hike an ideal educational activity while still being fun for the whole family. Consider bringing along a picnic lunch and making a day out of it.
Beach Day
Spending a day at the beach can be delightful for the whole family. Pack a cooler with snacks and drinks, bring sunscreen and beach toys and enjoy the sun and sand.
Many beach activities, such as swimming, building andcastles and playing beach volleyball, are fun for the entire family. Spending time at the beach can allow the family to relax and enjoy each other's company while also providing you with much-needed vitamin D to support a healthy immune system and strong bones.
Outdoor Games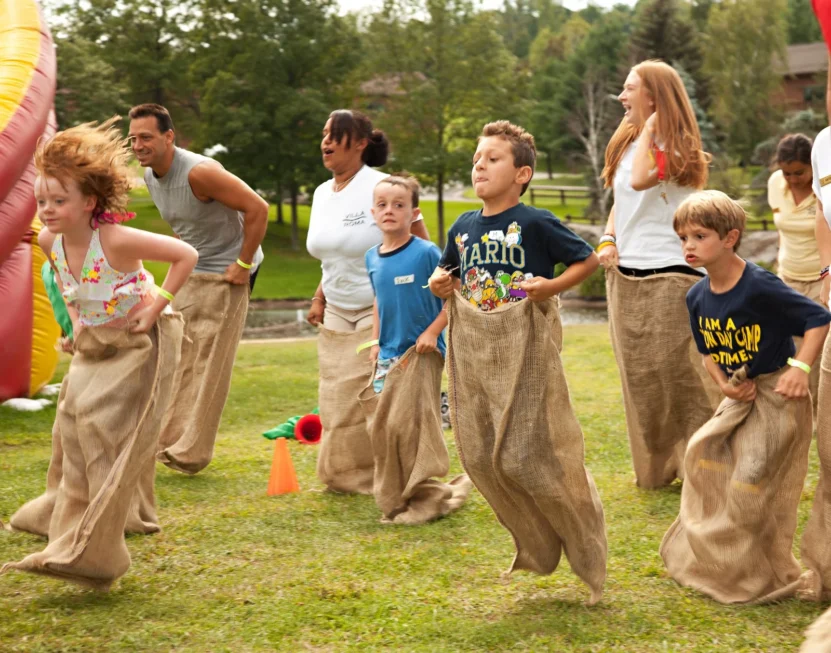 Outdoor games are a classic way to get the whole family outside and active. Set up a volleyball net, play catch with a frisbee, or have a game of tag or hide-and-seek. Outdoor games are a fun way to spend time together and get some exercise.
They are also an affordable option; you can play many classic outdoor games with items you already have at home. Try playing flag tag. Tuck a sock in your back pocket, and whoever is the tagger needs to grab the sock, then you're out. This is ideal for preventing disputes over whether someone was tagged or not.
Or, make your own frisbee. Take two paper plates and cut holes in the center, then tape or staple the two plates together so the bottom faces outward. You can also paint your frisbee to engage your kids' creativity.
Sidewalk Chalk Activities
Children and adults can unleash their artistic abilities and create colorful designs and messages on the pavement. It's an inexpensive and easy way to encourage children's creativity and imagination.
Sidewalk chalk is also a great way to promote physical activity, encouraging children to move around and engage in outdoor play. Try drawing a hopscotch or four-square grid or an obstacle course to ride your bike through.
And, because it is temporary, it can be easily cleaned up with water, making it an eco-friendly activity.
Start a Family Garden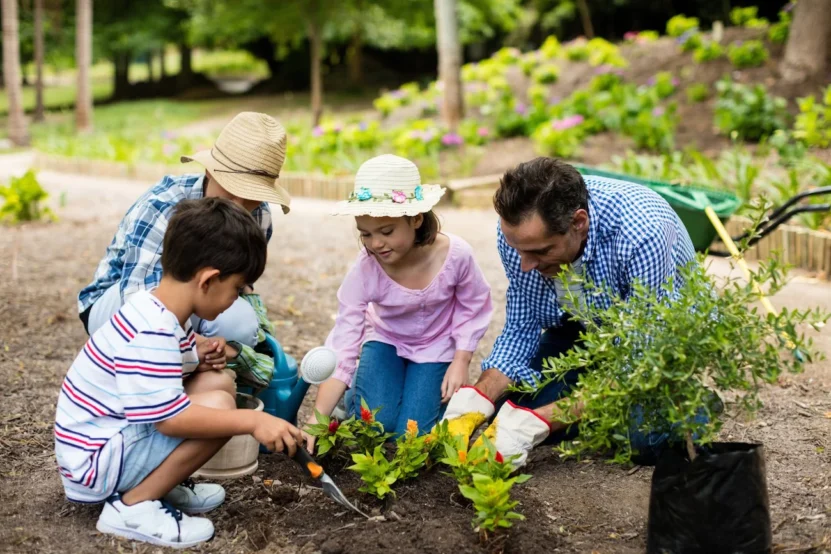 Creating a family garden is an excellent way to engage children in outdoor activities and promote a healthy lifestyle. Gardening allows children to learn about nature, science, and the environment. It encourages them to take responsibility, be patient and develop a sense of ownership.
Planting fruits and vegetables can also promote healthy eating habits and provide a sense of accomplishment as children watch their plants grow and produce food. A family garden can be a cost-effective activity, and it helps families bond, spend quality time together and create lasting memories.
Spend Time as a Family Outdoors
Participating in outdoor activities is an excellent way for families to bond, have fun, and create unforgettable memories. Whether it's biking, camping, fishing or spending time at the beach, there are numerous activities that families can enjoy together. These activities provide an opportunity to unplug, enjoy nature, and engage in physical activity.
With busy schedules and demanding responsibilities, making time for family bonding is essential. So, pack up the car, grab the family, and head outside for some fun-filled adventures.