Growing up, I remember the excitement of getting my first bicycle. It was a simple single-speed, and I cherished every moment with it. But as I grew older and started exploring more terrains, I realized the limitations of my beloved bike. It was on a family vacation in the hills when I first encountered a 10-speed bike.
My cousin, an avid cyclist, had one, and he effortlessly breezed past me on an uphill climb while I struggled with my single-speed. That was my introduction to the world of 10-speed bikes.
If you've ever wondered, "What exactly is a 10-speed bike?" or are curious about the top 10-speed bikes available, you're in the right place. In this article, we'll look into the mechanics and benefits of these bicycles, making them easy for anyone to understand.
Perfect for Commuting, But Are They for Everyone?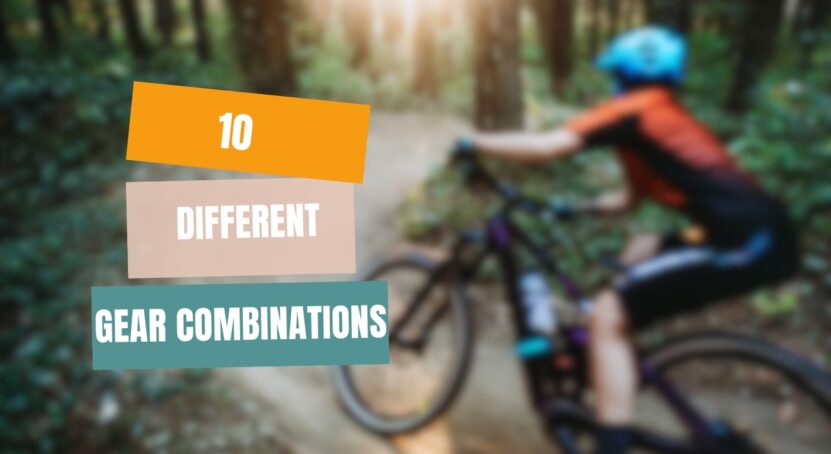 A 10-speed bike, at its core, refers to a bicycle that has 10 different gear combinations. This is achieved through a combination of chainrings at the front and sprockets at the rear. The term "10-speed" originally referred to bikes with 2 chainrings in the front and 5 sprockets in the rear, giving the rider 10 possible gear combinations.
The primary purpose of these multiple gears is to allow the cyclist to maintain a comfortable pedaling speed (or cadence) regardless of the terrain or riding conditions.
The primary advantage of a 10-speed bike is its adaptability. Whether you're tackling a steep uphill climb or cruising on a flat road, the range of gears allows you to choose the most efficient combination for the situation. This adaptability translates to less fatigue and more extended rides.
With more gears comes added complexity. Maintenance can be slightly more involved, and there's a learning curve to efficiently shifting between gears. Additionally, while a 10-speed might be perfect for city commuting or long-distance road cycling, it might not be the best choice for more specialized forms of cycling, like mountain biking or BMX.
Are These Bikes Any Good?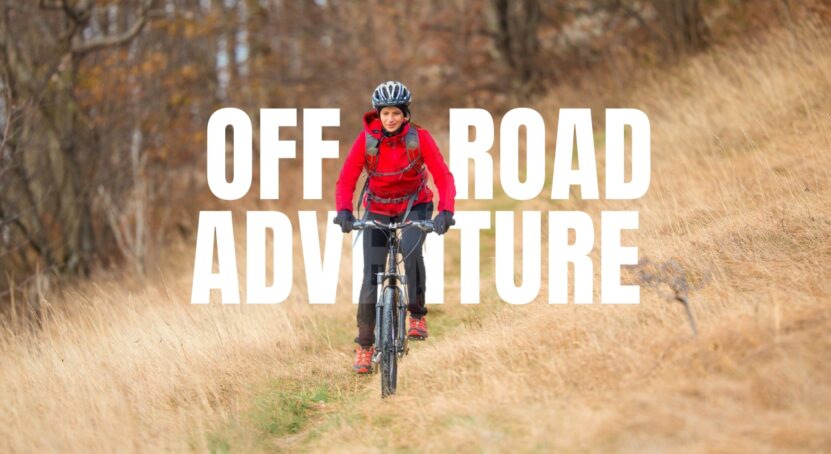 The answer isn't a simple yes or no. It largely depends on where and how you plan to ride. For those who stick to paved roads, a 10-speed bike can be an excellent choice, offering speed and versatility. But if rugged trails and off-road adventures are more your style, you might want to reconsider.
Budget is another crucial factor. With prices ranging from $200 to over $1000, 10-speed bikes cater to a wide audience. If you're watching your wallet, there are more affordable options out there. But for those willing to invest, the higher-end 10-speed bikes can be worth every penny.
Think about your riding temperament. Adrenaline junkies who crave speed and thrill might find the 10-speed bike to be their perfect match. But if you're someone who enjoys a relaxed, leisurely ride, a simpler, more cost-effective bike might be more up your alley.
If you're more of a leisurely rider, then you might want to stick with a less expensive option. No matter what your riding style is, there's a 10-speed bike out there that can suit your needs.
So, if you're looking for a fast and versatile bike, then a 10-speed might be the right choice for you.
Our Top 8 Picks for the Fastest Bikes on the Market
Having spent considerable time researching these bikes, I've curated a list that represents the best in terms of speed and efficiency. If you're keen on making an informed decision, I invite you to explore our carefully compiled list. Your ideal 10-speed companion might just be a click away.
With that said, here are the best bikes for speed:
1. Propel Advanced PRO 0 AXS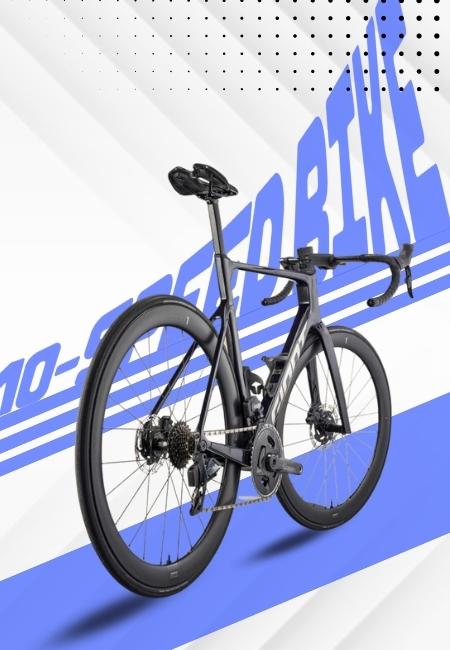 Check on GiantBicycles
Check on eBay
Crafted meticulously with an advanced-grade composite, this bike is the embodiment of aerodynamic brilliance.
The AeroSystem Shaping, a culmination of extensive CFD analysis and dynamic wind-tunnel testing, ensures optimal performance across all yaw angles. The bike's design boasts of truncated ellipse airfoil tube shapes and a Contact SLR/SL Aero cockpit, ensuring the best in class aero performance.
But it's not just about speed. The all-new cable routing through the handlebar and frame offers quicker and easier adjustability, allowing riders to fine-tune their performance and riding position with ease.
The Propel Advanced Pro also features a WheelSystem with 50mm deep rims, striking the perfect balance between aerodynamic prowess and control. Additionally, the integrated disc brakes, featuring flat-mount calipers and thru-axles, add to the bike's sleek appearance and performance.
Pros
Integrated aerodynamics design
Easier adjustability for performance
Advanced-grade composite frameset
Improved stiffness-to-weight ratio
50mm deep rims for aero performance
Cons
The price might be high for some
Limited color options
2. HeartsBio Carbon Road Bike Model H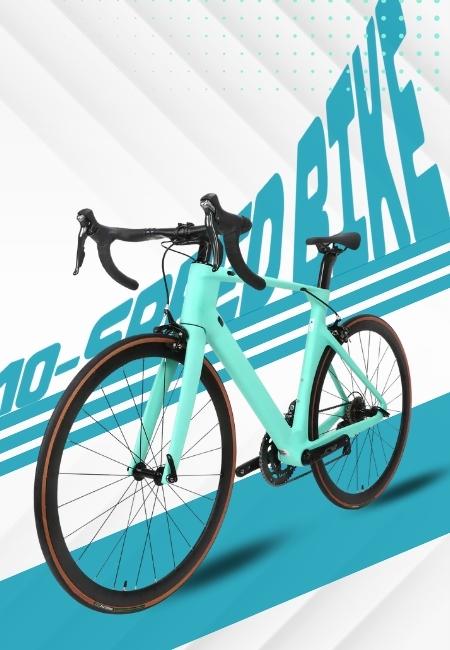 Check on Amazon
Check on DvaSata
Check on eBay
The HeartsBio Carbon Road Bike Model H is a top-tier road bike designed for both beginners and advanced riders. With its sleek design and high-quality components, this bike promises a smooth and efficient ride. Let's dive into its features and see what makes it stand out.
Features:
Frame: Toray T700 Supreme Carbon Fiber
Gearing: Shimano Sora 9 x 2, totaling 18 Speeds
Weight: Lightweight at 18.7 lb
Special Feature: Minimal design for custom club logo
Warranty: Limited Lifetime Warranty on Model H Carbon Frame and 1-year warranty on mechanical parts
Extras: Comes with a tool kit for easy assembly and maintenance
Pros
Lightweight carbon fiber frame
Shimano SORA 18 speeds
Customizable with club logo
High customer satisfaction (4.9/5 stars)
Limited lifetime warranty on frame
Cons
Assembly required
Higher price point (though justified by quality)
3. Redline Bicycles' Proline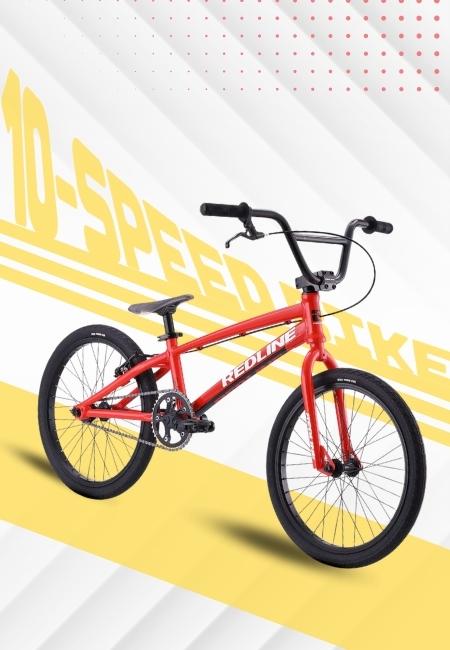 The Redline Bicycles' Proline Race Bike is another great option for those looking for a lightweight and durable BMX bike. It too weighs in at only 18.5 pounds and is made out of a durable aluminum frame.
However, what sets this bike apart is its suspension. It has a dual-suspension system that includes both coil springs and air shocks. This makes it ideal for those who want a little extra cushioning while riding.
Pros
High-quality aluminum alloy frame
100% chromoly steel race fork
Sealed hubs for durability
Integrated head tube design
Quality Euro bottom bracket
Cons
Fits specific rider height
No seat padding
4. Vilano R2 Commuter Aluminum Road Bike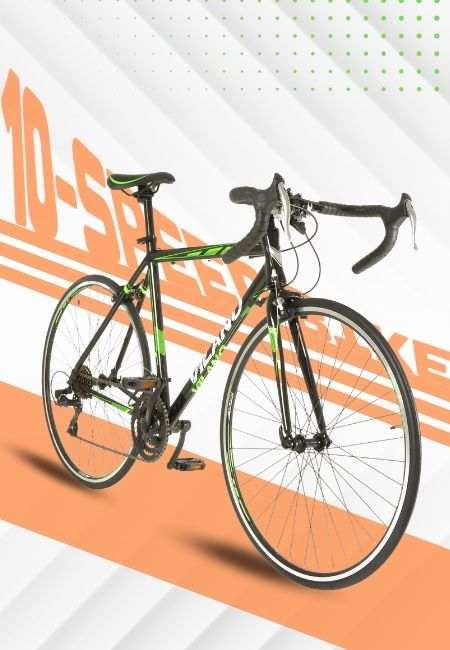 The Vilano R2 is a versatile road bike designed for daily commuting and weekend rides. Crafted with a lightweight aluminum frame, this bike ensures swift navigation through city streets. The Shimano thumb shifters and derailleur offer a smooth 21-speed experience, allowing riders to tackle various terrains with ease.
Its double-walled CNC wheelset not only adds to the bike's aesthetic appeal but also promises durability. Whether you're a beginner or an experienced rider, the Vilano R2 is a reliable choice for urban adventures.
Features:
Frame Material: The bike boasts a 6061 double-butted aluminum frame, ensuring a lightweight yet sturdy build.
Shifters: It features A050 thumb shifters for easy and convenient gear changes.
Wheelset: The 700c doubled-walled CNC machined wheelset is equipped with quick-release skewers, making tire changes a breeze.
Drivetrain: With a 21-speed drivetrain, this bike is prepared to handle various terrains and situations.
Additional Features: The bike comes with free pedals. However, it is factory-direct, meaning assembly and tuning are required upon arrival.
Pros
Affordable entry-level bike
Lightweight frame
Good aesthetics for its price
Cons
Assembly can be challenging
Some parts may need upgrading
5. Mongoose Title Pro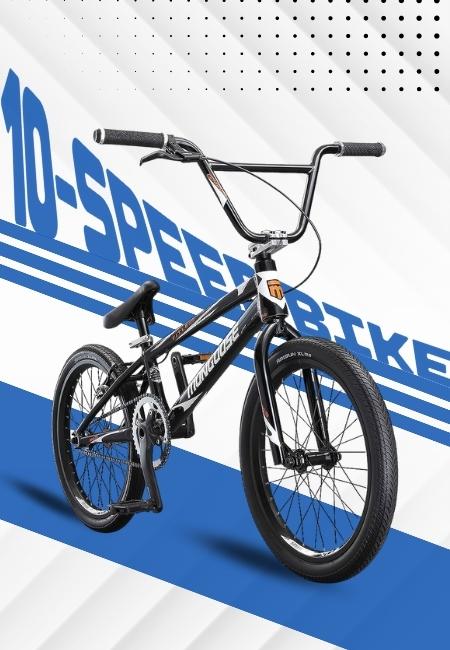 This bike is designed for intermediate to professional riders, offering high-end performance. This bike stands out with its professional-grade 6061 Tectonic T1 Biaxial Hydroformed and butted aluminum frame, which ensures both durability and lightweight performance. It features an internal cable routing system, a top tube length of 20.75 inches, and a frame weight of 3.28 pounds.
The Title Elite's drivetrain boasts hollow spindle alloy cranks with a 44T alloy chainring and a sealed BB86 bottom bracket. The wheelset showcases 20″ Arisen XLR8 tires mounted on double-walled aluminum rims. For precise speed control, the bike is equipped with an aluminum linear-pull brake and Radius aluminum brake levers. The 4130 chromoly handlebar and fork, combined with a 1.969-inch stem and sealed bearing headset, ensure maximum steering performance.
Pros
Sealed bearing headset for smooth steering
Durable double-walled aluminum rims
Precise speed control with aluminum brakes
Lightweight Tectonic T1 aluminum frame
Internal cable routing for sleek design
Cons
Might be heavy for beginner racers
Stock pedals are of a plastic variety
6. Kent Gzr700 Road Bike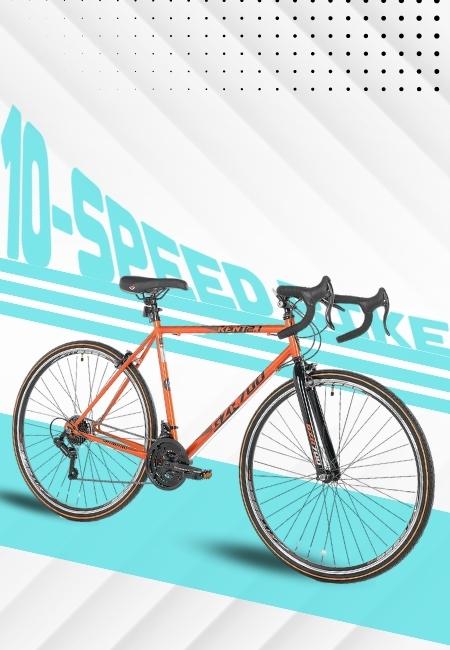 The Kent Gzr700 is a blend of durability and performance. Designed with a TIG welded steel frame, this bike promises longevity. The 21-speed shifters ensure smooth transitions across terrains, making rides enjoyable. Its alloy caliper brakes provide efficient stopping power, ensuring safety during rides.
With its sleek design and efficient performance, the Gzr700 stands out as an excellent choice for those looking to combine daily commuting with recreational rides.
Features:
Frame Material: Made of high tensile steel, ensuring durability and sturdiness.
Speeds: Equipped with 21-speed shifters, offering a wide range of speed options.
Brakes: Features alloy calipers for quick and efficient stopping power.
Wheel Size: Comes with 29-inch wheels, suitable for a variety of terrains.
Suspension: Rigid type, offering a consistent and stable ride.
Special Features: The bike boasts a 21-speed feature, ensuring versatility in cycling.
Included Components: The package includes the bicycle itself, an owner's manual, CPSC reflectors, and a kickstand.
Color: Vibrant orange, giving it a distinct and stylish look.
Weight Capacity: It can support up to 250 pounds, making it suitable for a wide range of riders.
Pros
Lightweight high tensile steel frame
Reliable Shimano stem shifters
High-profile alloy Vitesse rims
Comfortable seat for extended rides
21-speed range for versatile cycling
Cons
The seat might require adjustment
Shifter positioning can be awkward
7. Hiland Road Bike 700C Racing Bicycle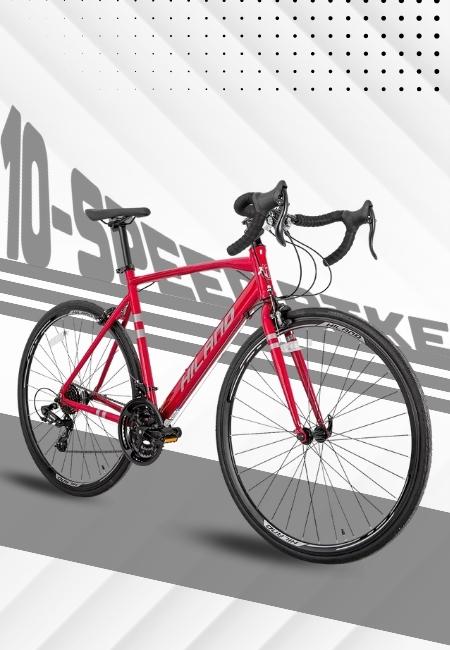 Hiland presents a road bike that is perfect for racing enthusiasts. With its 14-speed shifting system powered by Shimano SY20A thumb shifters, riders can experience swift and smooth transitions. The bike's aluminum frame ensures lightness, making it easy to maneuver during races.
Its double-caliper brakes promise precise stops, adding to the safety factor. With its striking design and top-notch performance, the Hiland Road Bike is a racer's dream come true.
Features:
Frame Material: Made of 6061 aluminum alloy, ensuring a lightweight yet durable structure.
Speeds: Features Shimano SY20 shifters and a Shimano TZ500 freewheel, offering 14 speeds for versatile riding.
Brakes: Equipped with dual disc brakes, ensuring reliable stopping power in various conditions.
Wheel Size: Comes with 700C wheels, ideal for road racing and long-distance rides.
Suspension: Rigid type, providing a consistent and responsive ride.
Tire Width: 25mm wide tires, offering a balance between speed and stability.
Color Options: Available in multiple colors, allowing riders to choose according to their preference.
Weight Capacity: Can support riders up to 220 pounds.
Assembly: 85% pre-assembled, making it easier for users to set up the bike.
Pros
Lightweight aluminum frame
Shimano 14 speeds drivetrain
700C racing design
Affordable price range
Comes with assembly tools
Cons
Seat comfort varies
Shifters may need adjustment
8. Eurobike Bicicletas EURXC550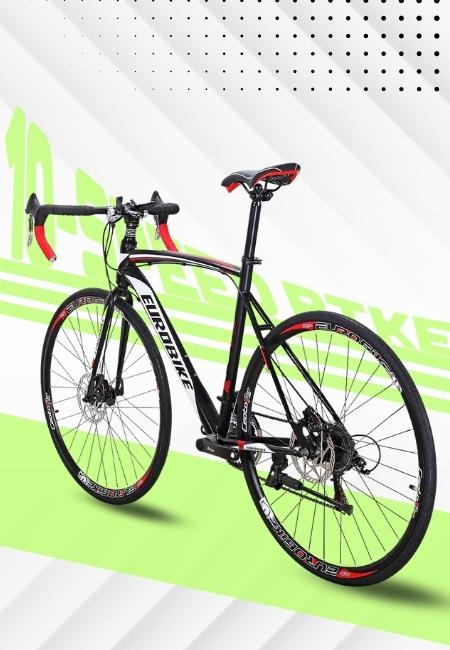 Eurobike's EURXC550 is a testament to style and functionality. This road bike, with its unique dual disc brake system, ensures maximum safety during high-speed descents. The 21-speed shifting system promises versatility, allowing riders to cruise through various terrains effortlessly.
Its sturdy steel frame, combined with the aesthetic appeal of its design, makes it a favorite among both novice and seasoned bikers. If you're looking for a blend of performance and style, the EURXC550 is the way to go.
Pros
21-speed shifting system
Dual disc brake system
Comes 85% pre-assembled
Durable steel frame
Special features: Lightweight, mountain bike
Cons
Requires some assembly
Tires may need inflation upon arrival
History
The popularity of 10-speed bikes peaked in the 1970s. This was due to a combination of factors, including the oil crisis of the late 1960s and early 1970s, which led to a surge in interest in bicycles as an alternative form of transportation.
The 10-speed bike was also relatively new and innovative at this time, and its popularity was further boosted by the fact that it was relatively affordable.
However, by the early 1980s, the 10-speed bike had fallen out of favor with most cyclists and was replaced by newer, more technologically advanced bikes.
Today, 10-speed bikes are once again becoming popular, thanks to their simplicity and affordability. If you're looking for a fast, lightweight bike that won't break the bank, a 10-speed bike is a great option.
FAQs
Is Traveling 20 mph Fast?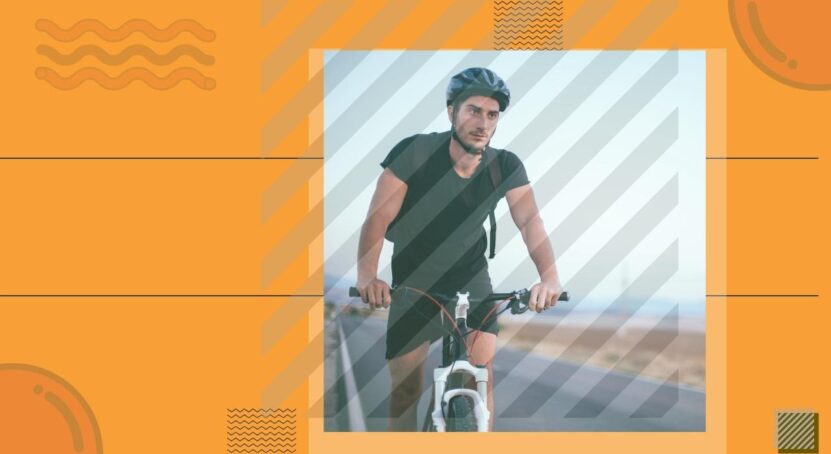 Yes, traveling 20 mph on a bike is fast. In fact, it's quite impressive.
Most people can't even ride a bike that fast, let alone sustain that speed for any length of time. If you're able to travel 20 mph on a bike, you're definitely doing something right.
How Do I Know If My Bike Is 10 or 11-Speed?
If you're unsure whether your bike is 10- or 11-speed, there are a few things you can check.
1. Take a look at the number of cogs on the rear cassette if there are 11, then it's an 11-speed bike.
2. You can also count the number of chainrings on the front crankset if there are two and the large one has 42 teeth, then it's a 10-speed bike.
3. You can look at the shifters themselves if they say "10 speed" or "11 speed" somewhere on them, that will also give you a clue.
Whichever type of bike you have, make sure you're using the correct chain and shifters for it – mixing and matching components can damage your drivetrain.
What is The Average Speed?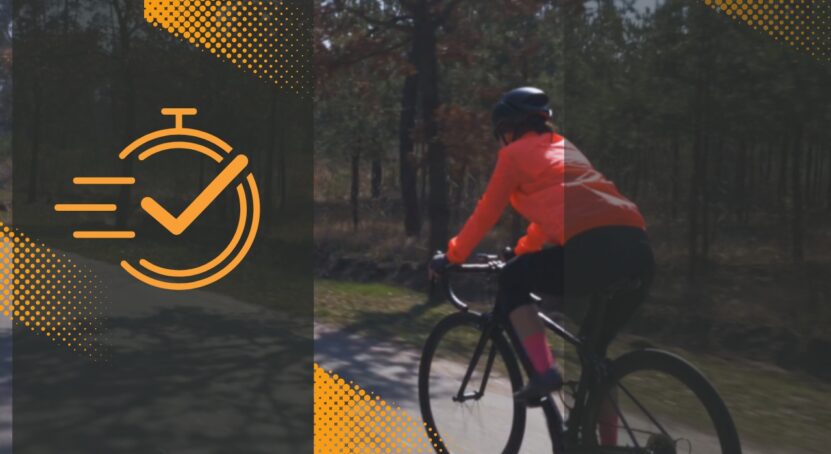 The average speed is around 15 to 20 miles per hour.
However, this will vary depending on a number of factors, such as the type of terrain you are riding on, your own fitness level, and even the wind conditions.
So if you're looking to see how fast you can go on a 10-speed bike, it really depends on the individual rider and the conditions.
However, in general, you can expect to average around 15 to 20 miles per hour on a standard 10-speed bike.
Can I Convert My 10-Speed Bike to an 11-Speed Bike?
The simple answer is yes, you can convert your 10-speed bike to an 11-speed bike. However, there are a few things to keep in mind before taking on this project.
First, you'll need to purchase an 11-speed cassette and an 11-speed chain. These can be found at most bike shops or online. You'll also need a new rear derailleur that is compatible with an 11-speed cassette.
Once you have all the necessary parts, you'll need to remove your old 10-speed cassette and chain. This is done by removing the rear wheel and then removing the cassette lockring with a cassette removal tool.
With the lockring removed, the cassette should come off easily.
To install the new 11-speed cassette, simply reverse the process. Start by threading on the new lockring, and then sliding on the cassette. Make sure that it is seated correctly and then tighten the lockring in place.
Next, you'll need to remove your old rear derailleur and install the new one. Be sure to follow the manufacturer's instructions for proper installation.
Finally, you'll need to adjust the derailleur limit screws and tension so that the chain can shift smoothly between all 11 gears. Once everything is adjusted properly, you're ready to hit the road!
Keep in mind that converting your bike to an 11-speed setup will require a bit of tinkering and adjusting. But if you're up for the challenge, it can be a fun project that'll help you get the most out of your bike.
Can I Convert My 8-Speed to a 10-Speed?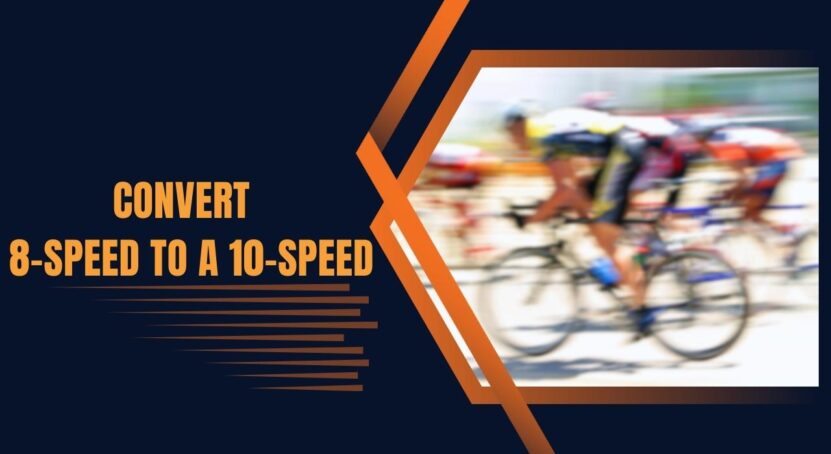 If you have a regular road bike, you can make it a 10-speed by changing some parts like the shifters, chain, and a few others.
For mountain bikes, it's a bit trickier. They have different gear setups, so you'd need to change a lot more parts.
Honestly, changing an 8-speed to a 10-speed can be costly and might not make a big difference in how the bike rides.
If you really want a 10-speed bike, it might be easier and better to sell your 8-speed and buy a new 10-speed one.
Will a 9-Speed Chain Work On a 10-Speed Cassette?
Yes, a 9-speed chain will work on a 10-speed cassette. The extra speed simply means that the chain is narrower and thus has less contact with the teeth of the cassette.
This results in slightly less wear on both the chain and the cassette, but it also makes the shifting slightly less precise.
Overall, though, it's not a big deal and you can certainly use a 9-speed chain on a 10-speed cassette without any problems.
What Gear Is Best For Going Uphill On a Bike?
There are a few things to keep in mind when choosing the right gear for going uphill on a bike. First, you'll want to make sure you have a low gear ratio so you can be pedaling more easily. You'll also want to pay attention to your cadence, or how fast you're pedaling, and try to maintain a steady rhythm.
And finally, be sure to keep your body position upright and avoid leaning too far forward or back.
By following these tips, you'll be able to find the perfect gear for going uphill on your bike.
How Do You Tell What Gear You Are In?
There are a few different ways that you can tell what gear your bike is in. One way is to look at the chainring on the front of the bike. If the chain is on the outside of the ring, then it is in a higher gear. If the chain is on the inside of the ring, then it is in a lower gear.
Another way to tell what gear your bike is in is by looking at the cassette on the back of the bike. The bigger the cog, the lower the gear. The smaller the cog, the higher the gear.
You can also feel what gear your bike is in by pedaling. If it feels like you are pedaling too fast and the chain is making a lot of noise, then you are in higher gear.
If it feels like you are pedaling too slow and the chain is slipping, then you are in lower gear. The best way to tell what gear your bike is in is by using a combination of all of these methods. Once you get used to it, you will be able to tell what gear your bike is in just by feeling.
What Gear Should I Bike In On Flat Road?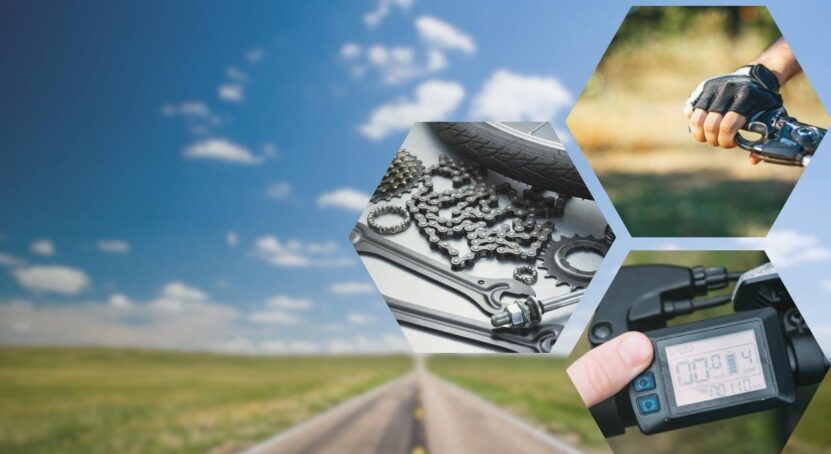 The answer to this question depends on a few factors, including your fitness level, the terrain you're riding on, and your personal preferences.
If you're just starting out, it's best to err on the side of caution and start in lower gear.
This will help you avoid overexerting yourself and making the ride more difficult than it needs to be.
As you get more comfortable, you can start experimenting with different gear combinations to find what works best for you. Just remember to always listen to your body and take breaks when you need them.
If you're riding on flat terrain, you'll likely be able to maintain a higher gear without much difficulty. This is because there's less resistance from the ground, so you won't have to work as hard to pedal.
You may even find that you can cruise along in a higher gear without getting too tired. However, if you start to feel like you're struggling to keep up the pace, it's time to shift down into easier gear.
Conclusion
In conclusion, the world of 10-speed bikes offers a fascinating blend of history, mechanics, and adaptability. Whether you're reminiscing about your first encounter with such a bike or considering an upgrade, understanding the mechanics and benefits of a 10-speed bike is crucial.
They provide a versatile option for those seeking speed and efficiency on paved roads, but like any tool, their effectiveness depends on the user's needs and preferences.
As with any investment, it's essential to consider your riding style, budget, and terrain before making a choice. With the right knowledge and a bit of research, you can find the perfect 10-speed bike that aligns with your cycling goals and adventures. Happy riding!