I've always been passionate about cycling, and over the years, I've ridden countless bikes. But the one that truly ignited my love for the sport was my first 'new' bike – a Gary Fisher. Founded in 1974, this US-based brand quickly became synonymous with quality, durability, and performance.
Today, they're a household name in the US bike scene, and that's no accident. It's a reflection of their unwavering dedication to innovation and quality. As I delve into the world of Gary Fisher bikes, I'll share some of my personal stories and insights to give you a glimpse of what makes these bikes stand out.
History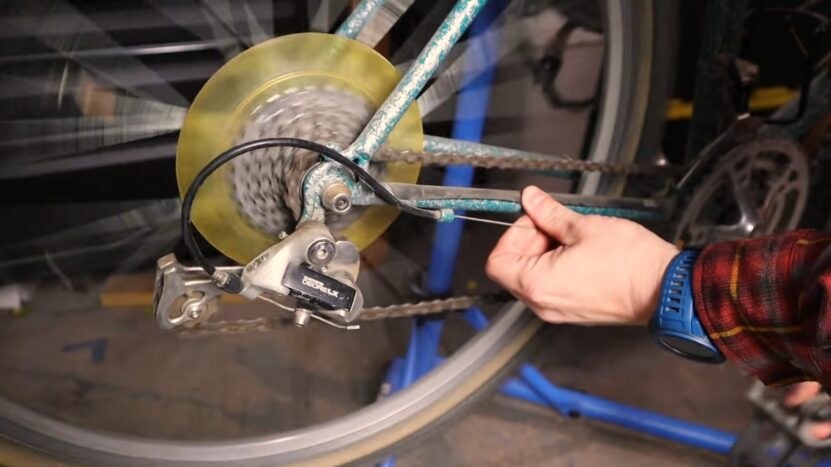 To any cycling aficionado, the name Gary Fisher rings a bell. He's been a cornerstone in the cycling world since the 1960s. Starting his journey as a competitive racer at just 12, Fisher's true calling came when he ventured off-road, essentially laying the groundwork for mountain biking.
Back in the day, Fisher and his buddy, Charlie Kelly, began crafting off-road bikes, lovingly dubbed "klunkers," in Marin, California. Racing these down the rugged slopes of Mt. Tamalpais, they didn't just create a new type of bike; they birthed an entirely new sport.
As Fisher's name became legendary, he joined forces with a global cycling powerhouse, Trek Bicycles. This alliance birthed the Gary Fisher Collection, a range of bikes that truly encapsulated Fisher's vision of the perfect ride. With Trek's backing, Fisher's creativity knew no bounds. The result? Bikes that redefined the limits of design and functionality.
Today, whether you're tackling a mountain trail or cruising city streets, Gary Fisher bikes promise unparalleled performance, comfort, and style. They're a living testament to Fisher's innovation and his relentless pursuit of perfection.
Bike Range Review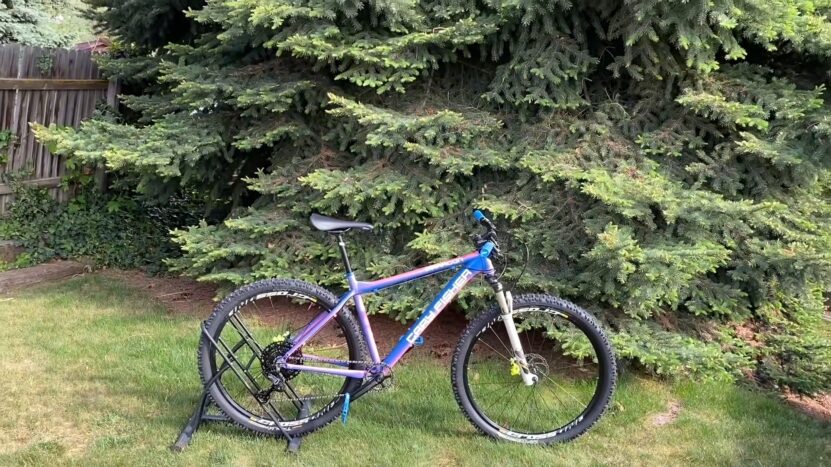 Gary Fisher bikes and innovation go hand in hand. They've always been trailblazers, introducing features that set them apart in a sea of bikes.
Pros
Cons
Genesis Geometry ensures impeccable handling
High-end bikes come with a matching price tag
Pioneered the 29er line for unmatched stability
Some models lean towards the heavier side
Top-notch components like Shimano drivetrains
Certain models have become harder to find post-merger with Trek
Versatile range for every rider
Advanced components might need specialized care
Always ahead in bike design
Key Features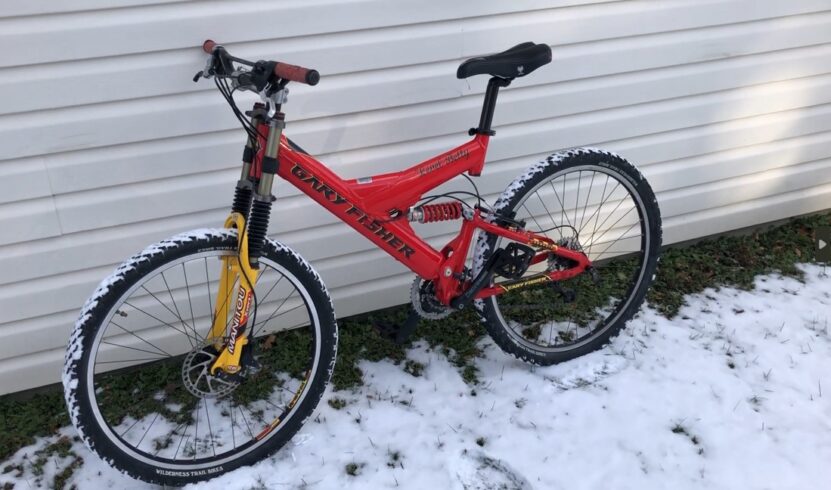 Renowned for their unique and innovative features that set them apart in the cycling world. Let's delve into these key features:
Genesis Geometry
This standout feature focuses on the rider's weight distribution, ensuring optimal handling on both uphill and downhill rides. Genesis Geometry reduces strain on the hands and wrists, making for a more comfortable and enjoyable ride, especially over challenging terrains.
29er Bike Line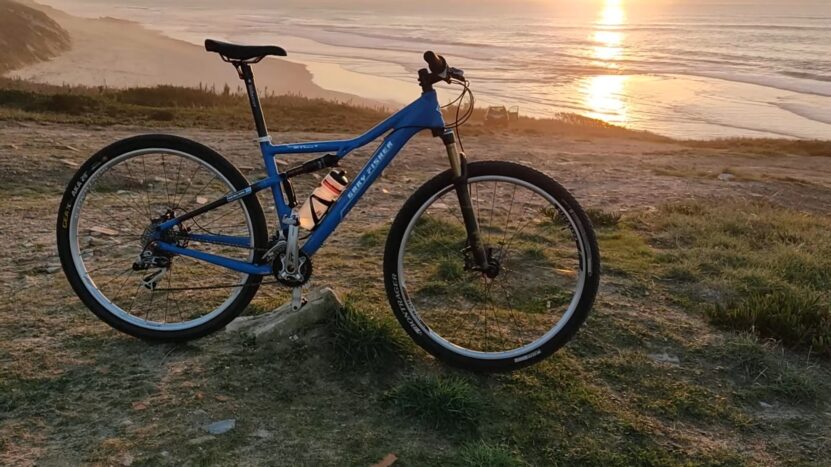 Gary Fisher was a trailblazer with the 29er line, introducing off-road bikes with larger 29-inch wheels. These bikes not only offer better traction and smoother rides but also feature specific frame geometry and suspension designs tailored for the larger wheel size.
Superior Frames
Crafted from premium materials like carbon and aluminum, Gary Fisher bike frames strike the perfect balance between performance and durability. Whether you prefer the efficiency of hardtail frames or the comfort of full-suspension ones, there's something for every rider.
Hi-Quality Components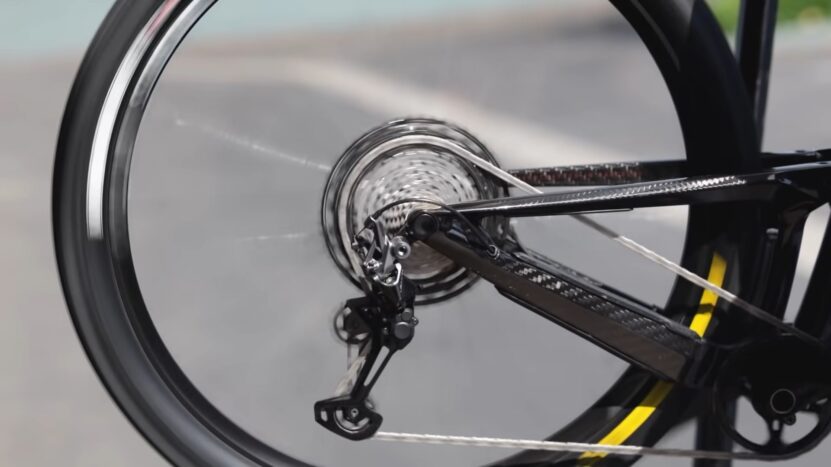 Every Gary Fisher bike boasts top-tier components, from smooth Shimano drivetrains to grippy Bontrager tires. Coupled with advanced suspension systems, these bikes promise an unparalleled riding experience
Specs
Gary Fisher bikes are a testament to quality and performance. They cater to various riding styles and terrains with a range of drivetrain options, advanced suspension systems, high-quality brakes, and ergonomic designs.
Models
I've had the pleasure of riding several Gary Fisher models (and owning more than a couple). Each one has its unique charm and characteristics that make it stand out.
Gary Fisher 29er Hardtail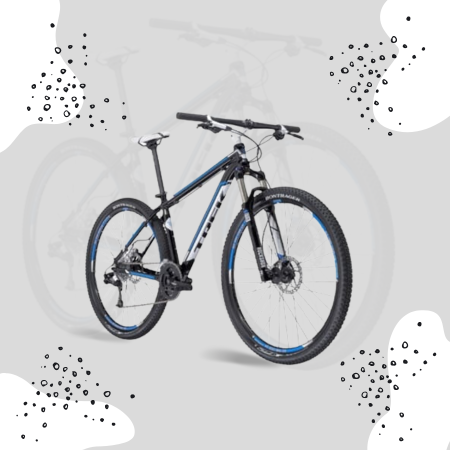 This bike is a true trailblazer. With its larger wheels and the efficiency of the hardtail design, it's built to tackle any trail head-on. The hardtail frame ensures maximum power transfer, making climbs feel effortless.
Meanwhile, the 29-inch wheels gracefully roll over obstacles, ensuring a smoother and more controlled ride. Every time I'm on it, I feel a unique blend of power and agility.
Gary Fisher 29er Full Suspension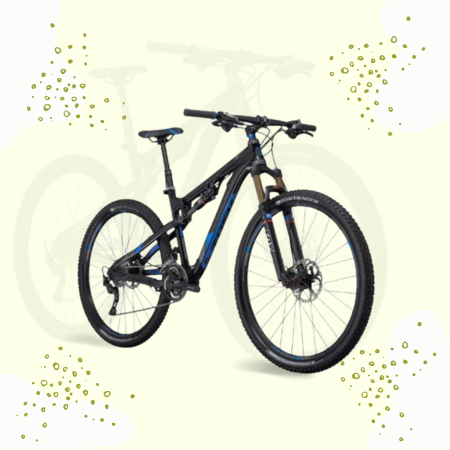 For those who crave a cushioned ride on technical trails, this bike is a dream. The full suspension system effortlessly absorbs the bumps and jolts of challenging terrains.
Paired with the 29-inch wheels, it feels like you're floating over the trails, with both the suspension and wheels working in harmony to provide a seamless and controlled experience.
Gary Fisher Tiburon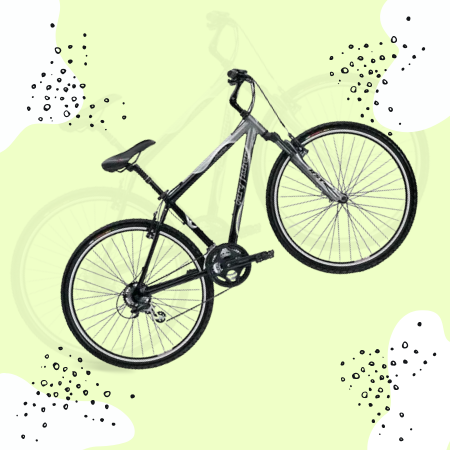 The Tiburon is truly versatile. As a hybrid, it's designed to adapt, whether you're on city streets or light trails. It combines the swiftness of a road bike with the resilience of a mountain bike.
Every ride on the Tiburon feels like an exploration, as it effortlessly transitions between terrains, offering both speed and stability.
Bike Versatility
Whether you're a mountain biker tackling rugged trails, a road cyclist seeking speed on the tarmac, or a commuter looking for a reliable ride, there's a Gary Fisher bike designed to meet your needs.
Mountain Bikes
Gary Fisher's mountain bikes are a reflection of the brand's innovative spirit. Built to dominate trails, they boast sturdy frames ready for off-road challenges. Their advanced suspension systems promise a buttery-smooth ride, even on the most rugged paths.
But the real magic lies in their design. The blend of Genesis Geometry and the 29-inch wheels ensures these bikes handle beautifully across diverse terrains. Whether you're just dipping your toes into mountain biking or you're a seasoned trail warrior, these bikes promise an exhilarating experience.
Road Bikes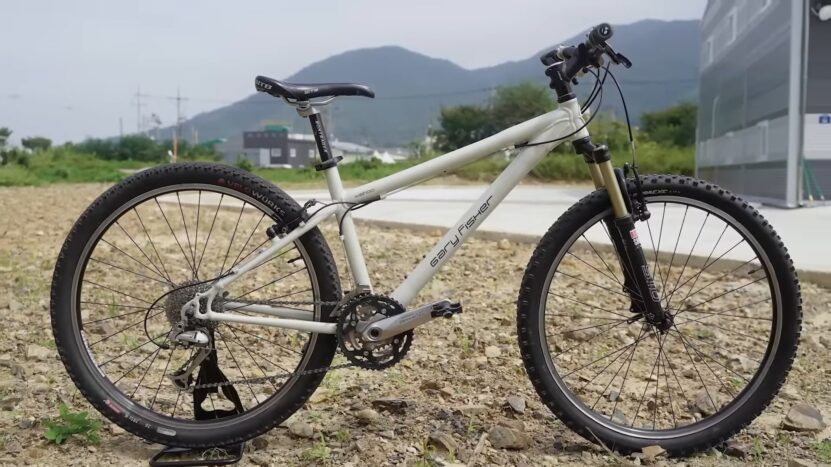 Gary Fisher's road bikes are all about speed, but they don't compromise on comfort. Lightweight frames paired with swift tires ensure you slice through the wind with ease. But beyond speed, they prioritize rider comfort with ergonomic designs and top-tier components.
These aren't just bikes; they're an invitation to chase the horizon, urging you to explore your limits on the open road.
Hybrids
For riders who crave versatility, Gary Fisher's hybrids are the answer. Merging the best attributes of road and mountain bikes, these hybrids are true all-rounders.
Take the Tiburon, for instance. It's swift and efficient on roads, making it ideal for commutes or fitness rides. Yet, its sturdy build and mountain bike influences mean it's ready for off-road adventures. Bikes like the Tiburon epitomize what Gary Fisher stands for: innovation, versatility, and a spirit of adventure.
Buying Guide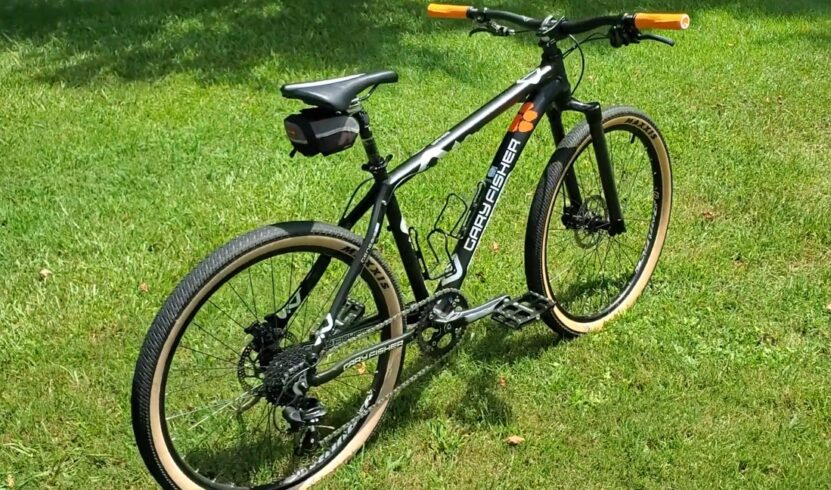 If you're contemplating getting a Gary Fisher bike, it's essential to weigh both the cost and the fit to ensure you make the right choice.
Cost
Gary Fisher bikes typically range from mid to high-end in terms of pricing. The cost can fluctuate based on the model, its components, and the bike type. For example, a premium mountain bike equipped with state-of-the-art components will naturally be pricier than a standard hybrid or commuter bike.
While setting your budget, also consider your cycling requirements. A steeper price often signifies superior components and features, which can elevate your cycling experience.
Fit
Securing the right fit is paramount for both comfort and performance. While bike sizes are generally measured in inches or centimeters, each manufacturer might have distinct sizing guidelines. For Gary Fisher bikes, it's best to consult Trek's sizing guide.
A quick tip: Your standover height (the gap from the ground to your crotch) should be a tad less than the bike's standover height. When you mount the bike, your feet should touch the ground without the frame pressing against you. Moreover, when seated, your knee should have a slight bend at the pedal's lowest position. Besides the size, fine-tuning the saddle's height and position, handlebar height, and the handlebar reach is crucial for a perfect fit.
FAQ
Are Gary Fisher Bikes Still Produced?
While the essence of Gary Fisher persists, bikes aren't manufactured under the original brand anymore. In 2010, the brand merged with Trek, leading to the inception of the Gary Fisher Collection within Trek's range'.
Are Gary Fisher Bikes Manufactured in the USA?
Though Gary Fisher bikes have American origins, their manufacturing is now integrated into Trek's global operations. Trek operates manufacturing units in several global locations. Nonetheless, the design and innovation synonymous with Gary Fisher bikes still resonate with their American heritage.
What Are the Key Components That Make Gary Fisher Bikes Stand Out?
Gary Fisher bikes come equipped with a mix of SRAM and Shimano components, complemented by parts from the Bontrager range. These components are carefully chosen to enhance the bike's performance, whether it's for racing or trail riding.
Conclusion
Every time I reminisce about my inaugural ride on a Gary Fisher bike, I'm engulfed by the sheer joy and liberty cycling offers. The attributes that defined that initial bike—quality, innovation, and stellar performance—are the very essence of the Gary Fisher brand, continuing to captivate cyclists globally.
From its pioneering role in mountain biking's inception to its unwavering dedication to redefining design and performance boundaries, the brand's legacy is awe-inspiring. As I pedal forward in my cycling adventures, I cherish the myriad experiences my Gary Fisher bike has granted me.
To all cycling enthusiasts, whether you're pondering over your first bike or the next one, I urge you to immerse in the adventurous and innovative spirit of Gary Fisher bikes. Remember, each ride is a voyage, and every voyage unfolds a world of discoveries. Here's to many more cycling adventures!