Ever wondered if Trek bikes are really worth the hype? Well, let me tell you, they're a fantastic blend of quality and convenience. Whether you're a recreational rider like me, or you're into more competitive cycling, a Trek bike is like having your cake and eating it too.
What makes Trek bikes stand out? It's their unique mix of reliability, comfort, and utility, all without breaking the bank. Trust me, I've been there, done that, and Trek bikes have never let me down.
And the best part? They come in all shapes and sizes. So, whether you're tall, short, or somewhere in between, there's a perfect Trek bike waiting just for you. In my book, that's what makes Trek bikes a real bang for your buck – they're durable, comfy, and convenient. Now, isn't that a sweet deal?
The Brand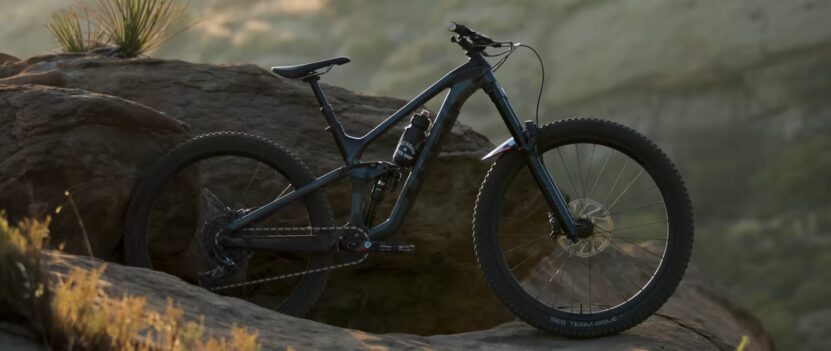 Founded in 1976 in a barn in Waterloo, Wisconsin, Trek Bikes has come a long way. Today, it's recognized as one of the leading bicycle manufacturers globally, offering a wide range of products from road bikes to mountain bikes, hybrids, and even electric bikes. Their mission has always been clear: to build the best bikes in the world.
Trek Bikes is known for its relentless pursuit of innovation. From the all-new Supercaliber, which stands as a testament to their commitment to performance, to the Project One ICON, which offers ultra-premium custom bikes, Trek is always pushing the boundaries of what's possible in the cycling world.
Their dedication to their customers is evident in their services. They ensure that every bike sold is assembled by certified bicycle technicians. Moreover, they offer a unique 30-day guarantee: if you're not in love with your bike within the first month, they'll take it back without any additional charges or hassle. This speaks volumes about their confidence in the products they offer.
Are They Expensive?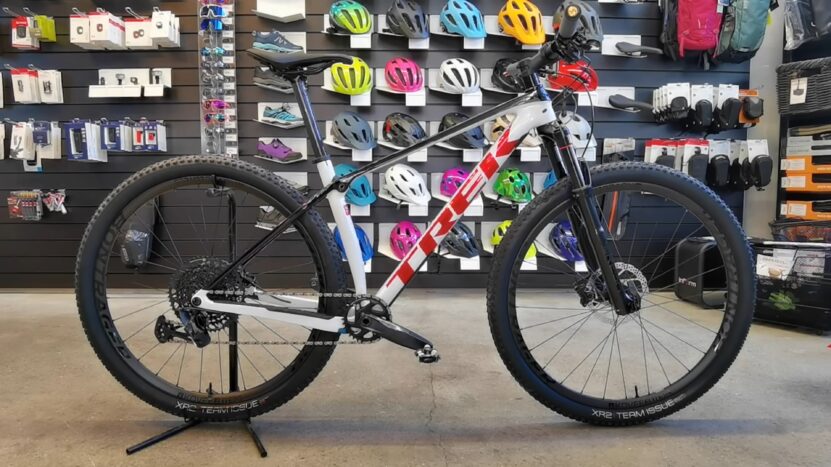 So, you may be wondering, 'Are Trek bikes expensive?' Well, I can tell you that the answer isn't as straightforward as a simple 'yes' or 'no.' It really depends on a few factors, like which type of Trek bike you're eyeing and where you're planning to buy it.
Ranging anywhere from $400 for a basic model to a whopping $8,000 for the high-end ones. But they are also more than just the price tag. They're about the craftsmanship. The design. And the quality of materials used.
You see, Trek bikes tend to be pricier because they're made with top-notch parts and intricate designs. They often use high-tech materials like aluminum or carbon fiber, which is part of what you're paying for.
And then there are the extra features that add to the cost. A basic model might set you back around $800, while a higher-end model could cost well over $2000. And remember, these prices don't include accessories like helmets, water bottles, and locks.
So, why are Trek bikes expensive? It's because of the quality materials and high-tech parts they use. The price range can vary greatly, depending on what you're looking for and how much you're willing to spend.
Mountain Bikes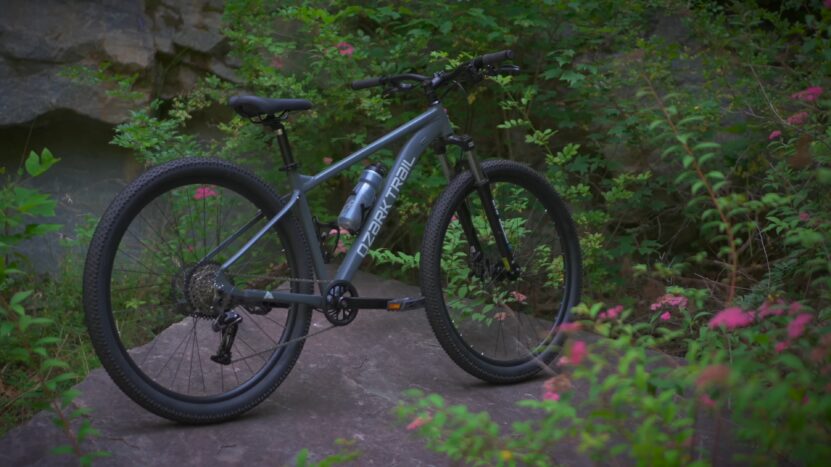 So, you're thinking about getting a new mountain bike, huh?
These Mountain Bikes are much more than just 'good' – they're fantastic! And they've got something for every rider, no matter your style.
What makes Trek mountain bikes so special? It's all in the materials and tech. They use high-tech materials like carbon fiber, aluminum, and titanium to create the perfect ride.
And their award-winning technologies, like Iso Speed, are game-changers. Iso Speed absorbs shock on bumpy trails, making your ride smoother and more enjoyable. Plus, the level of customization you can get with Trek is incredible. No matter your biking style, there's a Trek mountain bike that's perfect for you.
If you're a beginner looking to dip your toes into the world of mountain biking, Trek has got you covered. Their bikes come with features like front suspension forks and 1×8 drivetrains that make it easier for newbies to get started. And they're built to last.
Now, Trek mountain bikes might seem a bit pricey at first glance but they are a great value for the money! The durability and longevity of these bikes make them worth every penny. They come in different sizes to fit just about everyone, so you're sure to find a bike that's a perfect fit for you. With a Trek mountain bike, you can explore the great outdoors like never before and take your biking skills to new heights.
Road Bikes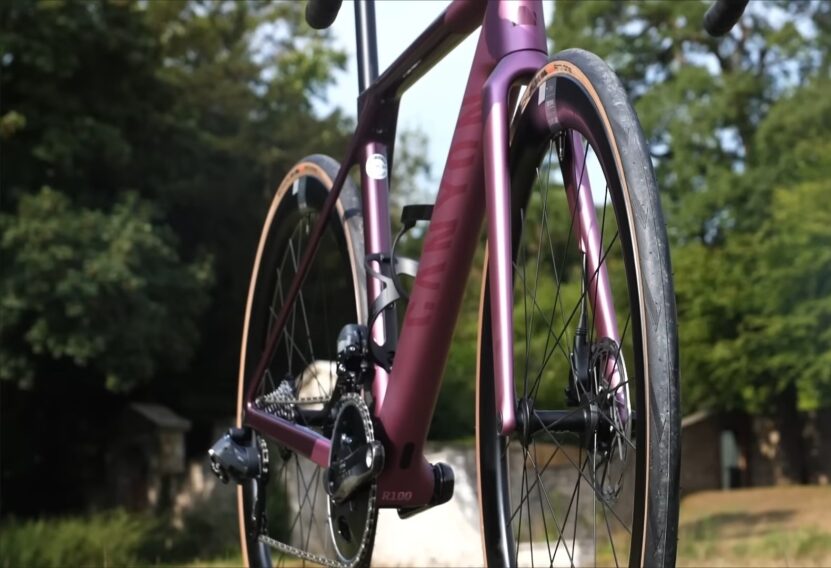 How about the Road Bikes, how do they stack up to the others on the market? Well, you can rest easy knowing in you are in safe hands with Trek!
Trek road bikes are renowned for their superior build quality and durability. They've been put through their paces and have proven to be excellent for recreational biking, so you can be confident that you're getting a bike that's built to last.
And guess what? Trek has road bikes for both men and women. So, no matter who you are, there's a Trek Road bike waiting for you.
One of the things I love about Trek road bikes is their quick-release and flat tire-resistant tires. With these features, you can easily switch out the tires when needed. Plus, these bikes are sturdy and stable, making your ride smooth and enjoyable.
And if you're a beginner, Trek road bikes are a great choice. They're lighter than mountain bikes, which makes them easier to maneuver. But keep in mind, these bikes have fewer gears than mountain bikes, so shifting might be a bit challenging for beginners.
So, are Trek road bikes good? Absolutely! They're reliable, durable, and perfect for riders of all levels.
Hybrid Bikes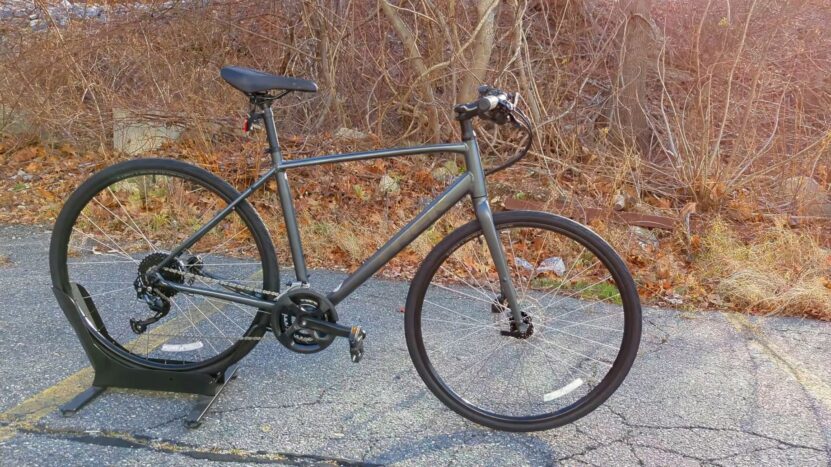 We've established that both the Mountain and Road Bikes by Trek are top-notch, so surely their hybrids are also of a similar caliber. And you're right in that assumption. However, here's the Catch-22: they can be pricey, but the cost reflects the quality of the bike you buy.
A good hybrid bike is a versatile choice – perfect for commuting to work, running errands, or getting in some exercise outside the gym.
What makes a great hybrid bike? It starts with a lightweight frame that's designed to handle anything from road bumps to off-road obstacles. They typically have flat handlebars that allow you to ride upright and steer using your whole body.
And here's a bonus – most hybrid bikes can be folded up for easy storage or transport. So, if you're looking for a bike that's as versatile as you are, a good hybrid is a smart choice.
FAQ
How does Trek compare to other brands in the same price range?
Trek bikes are known for their high-quality materials, innovative technology, and excellent performance. While other brands may offer similar features, Trek's commitment to quality and customer satisfaction sets them apart. However, it's always a good idea to compare different brands and models to find the bike that best suits your needs and budget.
What kind of maintenance or service is required?
Like all bikes, Trek requires regular maintenance to keep them in good working condition. This includes cleaning, lubricating, and inspecting the bike for wear and tear. Some models may require specific maintenance due to their unique features. It's recommended to take your bike to a professional for a thorough check-up at least once a year.
Are they suitable for beginners?
Absolutely! Trek offers a range of bikes that are perfect for beginners. These bikes are designed with features that make them easy to ride and handle, such as front suspension forks and 1×8 drivetrains. Plus, Trek's hybrid bikes offer the versatility of both road and mountain bikes, making them a great choice for those new to cycling.
Are there financing options available?
Many bike shops and online retailers offer financing options. It's best to check with the retailer directly for the most accurate and up-to-date information.
Can I customize my Trek bike?
Yes, Trek offers a high level of customization on many of their models. You can choose from different components, colors, and sizes to create a bike that fits your style and needs perfectly.
So is Trek Worth It?
If you're on the hunt for a quality bike, Trek bikes are definitely worth considering. They're packed with features that riders love, including top-notch components and an upright geometry. With a Trek bike, you can handle any terrain, ensuring you'll never be left behind on your trail rides. In fact, when you hit the trails with a Trek bike, you're guaranteed to have a great ride.
Trek is one of the best brands available today for those ready to invest in a quality bicycle. They're equipped with high-quality components and special features that give riders an edge on any terrain. Plus, they meet international standards, offering a range of styles and components for every type of riding and terrain.
What sets Trek apart is their focus on creating bikes that deliver both comfort and performance. So, when you're ready to make a lifelong investment in your biking experience, you can't beat Trek. For riders who want both performance and comfort during their ride, Trek bikes are an excellent choice.