The Trek 3700 mountain bike is a testament to the passion and expertise of its creators. As an avid biker myself, I can tell you that this model is the embodiment of what happens when craftsmanship meets a love for the open trail.
There's something almost poetic about a day of leisurely riding with my Trek 3700. Navigating gentle hill climbs and descents, traversing trails that are relatively flat with shallow ravines or ruts, it's as if the bike and I become one. The lightweight aluminum frame, strong and incredibly durable, responds to the trail as naturally as a bird takes to the sky.
Every ride with this one is an adventure waiting to happen. It's not just a bike; it's a trusted companion on every journey, a tangible symbol of the freedom and joy that biking brings.
Trek 3700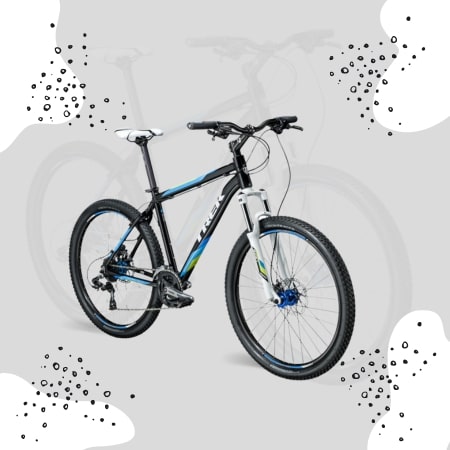 I was fortunate enough to test numerous two-wheelers over the years. Recently I got the chance to test out the Trek 3700.
This model, known for its durability and performance, has been on my radar for quite some time. From the first ride, I could tell that the Trek 3700 was going to be a game-changer for me.
| Feature | Specification |
| --- | --- |
| Frame Material | Alpha Aluminum |
| Front Suspension | RST 191 C7, 63mm |
| Wheel Components | Alloy hubs; Matrix 550 rims |
| Crank Specification | SR XCC-T208 48/38/28 |
| Rear Derailleur | Shimano Acera |
| MSRP | $310 |
Pros
Smooth and comfortable ride
Sturdy and durable construction
Great value for money
Handles varied terrains well
Design and Build
The first thing that caught my eye about the Trek 3700 was its impeccable design. Crafted with precision, the Alpha Aluminum frame is not only sturdy but also lightweight. This combination ensures durability without compromising on the ease of handling.
The sleek finish and the attention to detail in its construction make the it a visual delight. Furthermore, the frame's design ensures optimal weight distribution, making it perfect for both uphill climbs and speedy descents.
Whether you're navigating through city streets or challenging mountain trails, the Trek 3700's robust build ensures that it can handle varied terrains with ease.
Performance and Ride Comfort
Riding the Trek 3700 is akin to a dream. The bike's performance is enhanced by its front suspension, the RST 191 C7 with 63mm travel. This suspension system ensures that every bump, no matter how minor, is absorbed, offering a smooth and comfortable ride.
The gear system is another highlight. With seamless transitions between speeds, it's perfect for both beginners finding their rhythm and seasoned cyclists looking for that burst of speed. The Shimano Acera rear derailleur further enhances this experience, ensuring precision in gear shifts.
Every ride on the Trek 3700 feels effortless, making it a joy for daily commutes or adventurous trails.
Wheel and Traction
The Trek 3700's wheel system is a testament to its engineering excellence. Equipped with alloy hubs and Matrix 550 rims, the bike ensures durability and stability on every ride.
The wheel size, while traditional, offers agility, especially during quick turns and maneuvers, making it perfect for both city rides and off-road adventures. Traction is paramount when cycling, and the Trek 3700 does not disappoint.
Whether you're navigating wet surfaces after a sudden downpour or gravel-filled trails on a mountain, it ensures that you have the grip and traction you need for a safe and enjoyable ride.
Components and Specifications
Every component of the Trek 3700 speaks of quality and precision. From the SR XCC-T208 48/38/28 crank to the Shimano Acera rear derailleur, every part is designed for optimal performance. The Trek 3700 ensures that you have the best in class components for a smooth and efficient ride.
The handlebars are ergonomically designed for comfort, and the saddle, with its cushioning, ensures that long rides are comfortable. The attention to detail in the Trek 3700's components is evident, making it a reliable and efficient machine.
Whether you're tackling steep inclines or cruising on flat terrains, the Trek 3700's components ensure a seamless ride.
Value for Money
The Trek 3700, priced at an MSRP of around $310, offers unparalleled value for money. When you consider the features, the build quality, and the brand reputation, it's evident that the Trek 3000 is a wise investment for any cycling enthusiast.
The bike's durability ensures that it will serve you for years, making it a one-time investment for long-term benefits. Furthermore, the Trek 3700's popularity among cyclists over the years is a testament to its reliability and performance.
Tailored For Women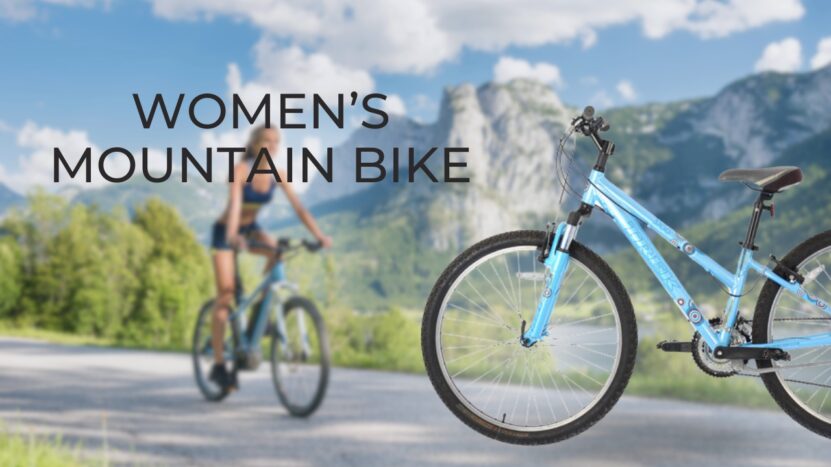 The Trek 3700 isn't just a mountain bike; it's a mountain bike that understands the unique needs of its female riders. It's a bike that's been designed with careful attention to the proportions of women, particularly those with a shorter leg-to-torso ratio.
The Trek 3700 women's mountain bike features a low stand-over height, making mounting and dismounting considerably easier. It also offers several frame geometry options to ensure a comfortable and efficient ride for every individual. For women with shorter arms and legs, the upright position creates a more comfortable riding experience.
For those of shorter stature, the Trek 3700 women's mountain bike offers models with 26-inch wheels. These models are easier to handle for those with shorter arms and legs, as the reach to the ground is less awkward compared to bikes with larger wheels.
The design of these bikes also enhances stability, with lower bottom brackets and steeper head tubes. Many models can be fitted with a third water bottle cage on the down tube or a rack mount for extra gear-carrying capability. Some frames even have provisions for mounting racks and fenders, making them suitable for a variety of riding applications, including gravel racing, touring, and commuting.
Those with longer arms and legs might find the standard position on the Trek 3700 women's mountain bike a bit cramped. In such cases, a geometry similar to regular or medium-sized men's bikes might be more comfortable.
The Trek 3700 women's mountain bike may not be the best choice for those living in very hilly areas or those who do most of their riding on trails, as the gearing range may not be sufficient for long, steep uphills. For those who need a little extra help on mountain trails, the XCM version features a Bosch pedal-assist e-drive and hydraulic disc brakes.
While the Trek 3700 women's mountain bike is designed for off-road use, it may not offer the same level of versatility and road capability as many hybrid or touring models due to its higher bottom bracket and greater tire clearance. But for those seeking a bike tailored for off-road adventures, it is a worthy contender.
FAQs
What wheel size does the TREK 3700 come with?
The TREK 3700 typically comes with 26-inch wheels, offering a good balance of stability and maneuverability.
How many gears does the TREK 3700 have?
The TREK 3700 features a 21-speed drivetrain, providing a wide range of gears for various terrains.
Is it possible to upgrade components on the TREK 3700?
Yes, many riders choose to upgrade components like the saddle, pedals, or tires to enhance their riding experience.
How do I maintain my TREK 3700 for optimal performance?
Regular maintenance such as cleaning the bike, checking tire pressure, lubricating the chain, and ensuring brakes are in good condition will keep your TREK 3700 performing at its best.
Where can I purchase replacement parts or accessories for the TREK 3700?
Most local bike shops and online retailers will carry parts and accessories compatible with the TREK 3700.
Final Thoughts
The Trek 3700 mountain bike is more than just a bike; it's a testament to the power of thoughtful design and quality craftsmanship. It's a bike that understands the unique needs of its riders, from the seasoned mountain biker tackling rugged trails to the casual rider seeking a comfortable, efficient ride.
This bike is a reminder of the adventures that await us in the great outdoors. It's a call to explore, to challenge ourselves, and to embrace the thrill of the ride. Whether you're navigating a steep downhill trail or enjoying a leisurely ride through the countryside, the Trek 3700 is there to enhance your experience.
So, if you're in the market for a mountain bike that offers versatility, durability, and a great riding experience, the Trek 3700 is a worthy contender. It's more than just a bike; it's a companion on your cycling journey.