Dirt bikes, often synonymously associated with thrill and air-borne freedom, have carved a niche of their own within the adrenaline aficionado community. But what do these mechanized marvels cost?
The pricing can be a labyrinth of options, variables, and choices. This guide discusses the intricacies of dirt bike pricing, offering valuable insights to make the journey from contemplation to acquisition as seamless as possible for prospective buyers.
New vs. Used
When it comes to acquiring a dirt bike, choosing between a new and used one is a pivotal decision point. Both avenues have their unique pros and cons, affecting the price significantly.
New Dirt Bikes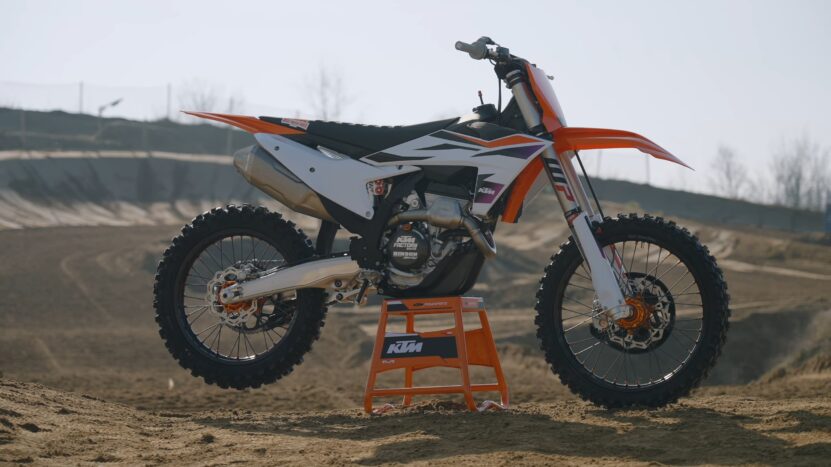 New dirt bikes, fresh from the manufacturer, carry the allure of untouched performance and the latest technology. Such pristine condition comes with a higher price tag.
Pricing Insights
Brand-New Bikes: The cost of brand-new dirt bikes typically starts around $1,800 and can soar up to $12,000 or more, depending on the brand, model, and additional features.
Top Brands: Brands like Honda, Yamaha, and KTM are synonymous with quality but tend to be pricier. Their entry-level models usually start from $4,000, and premium models can reach up to $9,500.
Warranty and Assurance: One prominent advantage of new bikes is the manufacturer's warranty and assurance of no wear and tear, which offers peace of mind to the buyer.
Factors Influencing Price
Engine Size and Type: The engine's cubic centimeters (cc) play a crucial role in determining the price. Larger, more powerful engines command higher prices.
Brand Prestige: Established brands with a reputation for quality and reliability often have higher price points.
Additional Features: Customizable options, advanced technology, and additional accessories can also escalate the final cost.
Used Dirt Bikes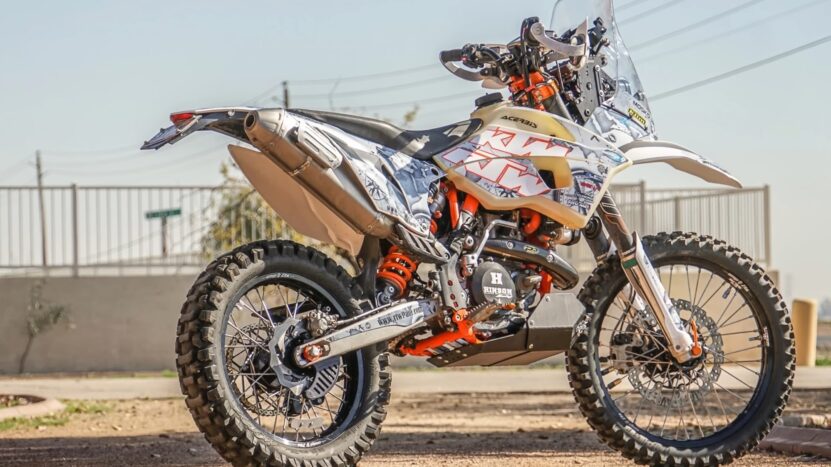 Opting for a used dirt bike can be an economical alternative, especially for beginners. The depreciation hit has already been absorbed by the previous owner, resulting in lower acquisition costs.
Pricing Insights
Depreciation Advantage: A used dirt bike can cost 50% less than its original price, depending on its condition, age, and maintenance history.
Budget-Friendly Options: It's possible to find used bikes under $1,000, although the condition may vary significantly. Well-maintained, late-model used bikes usually range between $2,000 and $6,000.
Negotiation Leeway: Used bikes often have more room for price negotiations, enabling savvy buyers to secure better deals.
Factors Influencing Price
Condition and Maintenance: The wear and tear, maintenance history, and overall condition are pivotal in evaluating a used bike's value.
Model Year: Older models typically cost less, but advancements in technology and features can make newer used models more appealing.
Brand and Model: The reputation and reliability of the brand and the specific model also impact the resale value of used dirt bikes.
Price comparison can help narrowing down your options:
| Category | New Dirt Bikes | Used Dirt Bikes | Premium Brands | Economical Brands | Customization & Accessories |
| --- | --- | --- | --- | --- | --- |
| Starting Price | $1,800+ | <$1,000 | Higher Price | <$2,000 | Varies |
| Average Price Range | $4,000 – $9,500 | $2,000 – $6,000 | Higher due to R&D, materials, etc. | Lower due to basic features | $20 – $2,000+ |
| Top Brands | Honda, Yamaha, KTM | Varies by condition & brand | High-quality components, advanced tech | Basic functionality | Varies by quality & brand |
| Factors Influencing Price | Engine size, brand prestige, additional features | Condition, model year, brand & model | R&D, material quality, performance | Component quality, limited features, brand perception | Quality, labor costs, compatibility |
| Warranty | Manufacturer's warranty | Varies by seller | Implied in brand value | Might be limited | N/A |
| Additional Insights | Latest technology, no wear & tear | Depreciation advantage, negotiation leeway | Cutting-edge tech, brand value | Affordable entry, lower maintenance costs | Personalization, performance enhancements |
Brand Consideration
Different brands have varying impacts on the pricing of dirt bikes. It's essential to consider whether to opt for a premium brand, known for its advanced features and reliability, or an economical one that offers basic functionality and performance.
Premium Brands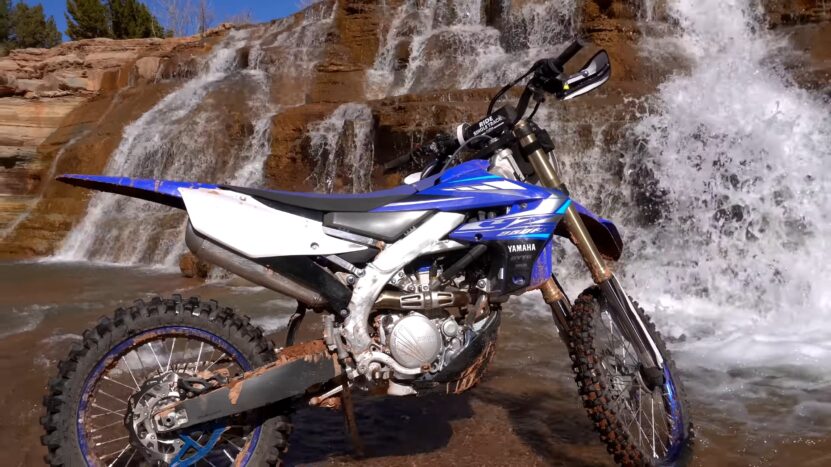 Premium brands are the crème de la crème in the dirt bike world, offering top-notch performance, innovative features, and unparalleled reliability. Excellence has its price.
Pricing Insights
High-Quality Components: Premium bikes are equipped with high-quality components, advanced suspension systems, and superior brakes, justifying their higher price tags.
Cutting-Edge Technology: They often feature the latest technology enhancements and innovations, such as fuel injection systems and advanced electronics, adding to the cost.
Brand Value: The value of the brand itself, built on years of success and customer satisfaction, is a significant component of the price.
Factors Influencing Price
Research and Development: The investment in research and development to create advanced, high-performing models is reflected in the price.
Material Quality: The use of premium, lightweight, and durable materials in construction also impacts the cost.
Performance and Specifications: Enhanced performance capabilities and specialized specifications designed for optimal experience elevate the price range of premium brands.
Economical Brands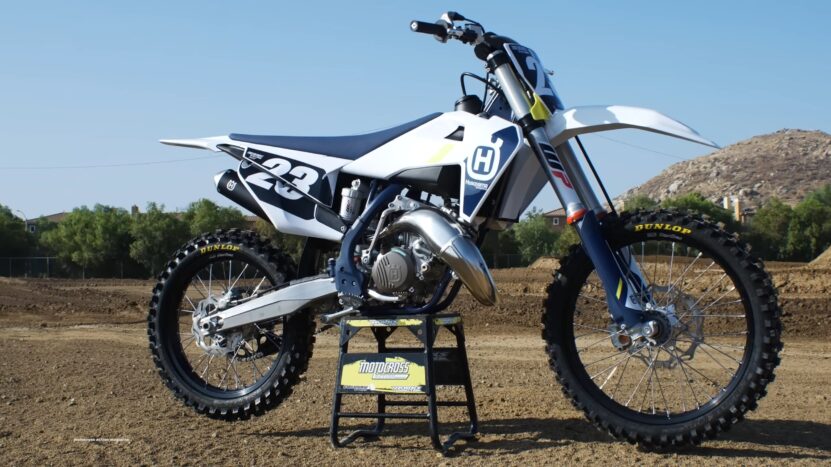 Economical brands focus on providing the essentials, offering reliable performance at a fraction of the cost of premium brands, making them a popular choice among beginners and budget-conscious riders.
Pricing Insights
Affordable Entry Points: Economical brands usually have lower starting prices, with several models available under $2,000, making them accessible to a wider audience.
Lower Maintenance Costs: These bikes typically have simpler mechanics and are less expensive to maintain and repair, adding to their overall value.
Resale Value: While economical, these bikes may have lower resale values compared to their premium counterparts, impacting the total cost of ownership.
Factors Influencing Price
Component Quality: The use of less expensive, heavier materials and components is a primary reason for the lower pricing.
Limited Features: The lack of advanced features, customizability, and technological innovations also reduces the cost.
Brand Perception: The perceived value and reputation of economical brands are usually lower, reflected in their pricing.
Customization and Accessories
Customizing a dirt bike with accessories can significantly enhance your riding experience. The price of these add-ons can quickly add up, impacting the overall cost of the bike.
Customization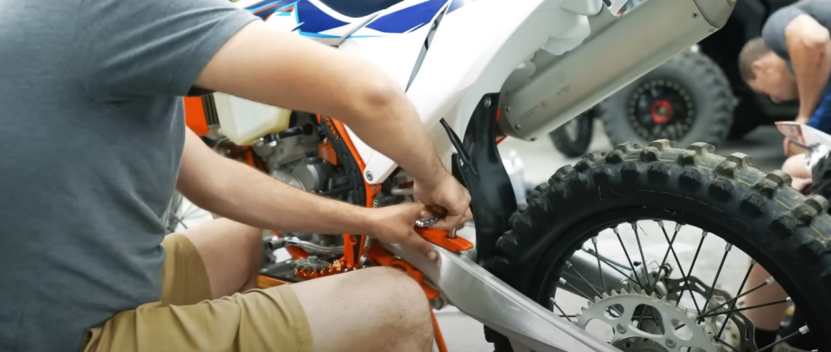 Customization allows riders to personalize their bikes, upgrading components and adding features to suit their riding style and preferences. Such personalization comes with its associated costs.
Pricing Insights
Component Upgrades: Upgrading to high-performance components such as exhausts, suspensions, or brakes can range from $200 to over $1,000 per piece.
Visual Enhancements: Custom paint jobs, decals, and graphics can vary widely in price, starting from $100 to over $500, depending on the complexity and quality of work.
Performance Enhancements: Modifications to enhance speed, handling, or power can also be quite costly, with prices ranging from $300 to $2,000 or more.
Factors Influencing Price
Quality and Brand: The price of customization largely depends on the quality of the components and the brand reputation.
Labor Costs: Installation of certain components may require professional help, adding labor costs to the overall expense.
Compatibility: Custom components need to be compatible with the existing setup, potentially requiring additional modifications or adjustments, impacting the final cost.
Accessories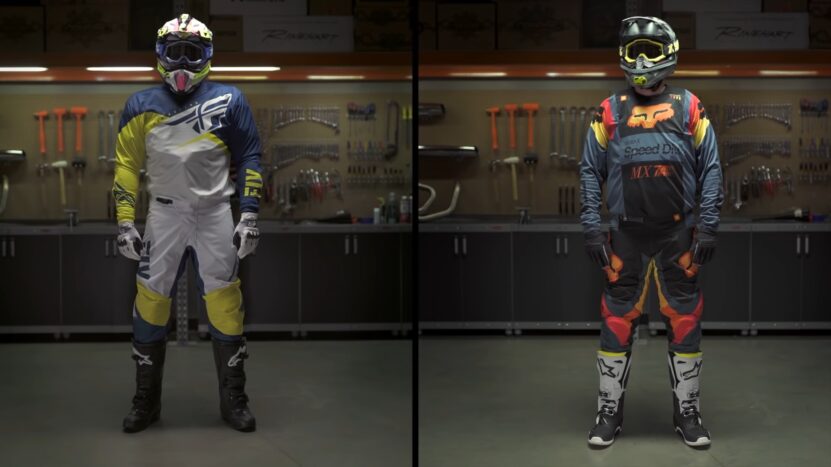 Accessories are essential extras that can improve the riding experience, provide added safety, or enhance the bike's appearance, with each accessory having its own price point.
Pricing Insights
Safety Gear: Investing in quality safety gear such as helmets, gloves, and protective clothing is crucial, with prices ranging from $50 to over $500 per item.
Storage Solutions: Saddlebags, tank bags, and other storage solutions can cost between $30 and $300, depending on size, brand, and material.
Maintenance Tools: Essential tools and maintenance accessories like stands, covers, and cleaning supplies usually range from $20 to $200.
Factors Influencing Price:
Material and Construction: The durability, material, and construction quality of accessories significantly influence their price.
Brand Reputation: Established brands known for quality and reliability usually have higher price tags for their accessories.
Functionality and Features: The level of functionality, features, and technology integrated into the accessories also impacts their cost.
Financing Options and Insurance
When budgeting for a dirt bike, considering financing options and insurance is crucial. These factors can make owning a dirt bike more accessible but also add to the overall cost.
Financing
Financing can make owning a dirt bike more feasible by spreading the cost over a period. The interest rates and terms can affect the total amount paid over time.
Pricing Insights
Loan Options: Many dealers offer financing options with interest rates generally ranging from 3% to 15%, depending on creditworthiness and terms.
Monthly Payments: The amount financed, interest rate, and loan term will determine the monthly payments, which can range from $100 to over $500.
Down Payments: Some financing options may require a down payment, usually ranging from 10% to 20% of the bike's price.
Factors Influencing Price
Credit Score: A buyer's credit score significantly influences the interest rate offered, affecting the total cost of the bike.
Loan Term: Longer loan terms result in lower monthly payments but higher overall interest paid.
Financing Source: Financing through dealerships, banks, or credit unions can offer different interest rates and terms, impacting the overall cost.
Insurance
Insurance is a critical component in protecting your investment, covering potential damages or losses. The cost of insurance can vary widely based on several factors.
Pricing Insights
Coverage Types: Basic liability insurance may cost as little as $75 per year, while comprehensive coverage can go over $1,000 annually.
Rider Profile: The rider's age, riding experience, and driving record play a significant role in determining insurance premiums.
Bike Specifications: The make, model, and modifications to the dirt bike can significantly impact the insurance cost.
Factors Influencing Price
Deductible Amount: Choosing a higher deductible can lower the premium but increases out-of-pocket costs in case of a claim.
Insurance Company: Different insurance providers offer varying rates and coverage options, affecting the overall insurance cost.
Location and Use: Where the bike is used and stored can influence the insurance cost, as can the purpose of use, whether for recreation or competition.
FAQs
Can I test-ride a dirt bike before purchasing it?
Yes, many dealers allow test rides, but it's generally subject to the dealer's discretion, availability of the model, and, sometimes, weather conditions. It's always best to call ahead and check with the dealer about their test ride policy.
How can I lower the cost of dirt bike insurance?
You can often lower insurance costs by maintaining a clean driving record, choosing a higher deductible, bundling insurance policies, taking safety courses, and comparing quotes from different insurance providers to find the most competitive rates.
Is assembling a dirt bike myself cheaper than buying a pre-assembled one?
Assembling a dirt bike can potentially be cheaper if you have the technical know-how, can source parts economically, and have the time to invest. It can be challenging and time-consuming, with the risk of incorrect assembly.
Buying pre-assembled is usually more convenient and offers a manufacturer's warranty, providing peace of mind.
What are the maintenance costs associated with owning a dirt bike?
Maintenance costs can vary widely depending on usage, model, brand, and whether you perform maintenance yourself or use a professional. Regular maintenance tasks such as oil changes, air filter cleaning, and chain lubrication are relatively inexpensive but crucial.
Replacement parts like tires, brakes, and clutches can add to the overall cost over time, potentially costing several hundred dollars annually.
How often do dirt bikes need servicing, and can I do it myself?
Service intervals depend on the bike's make and model, usage, and riding conditions. Generally, dirt bikes require more frequent maintenance due to their off-road use. Many owners choose to perform basic maintenance tasks themselves, like cleaning or replacing air filters and changing oil, but more complex tasks may require professional service.
Always refer to the owner's manual for recommended service intervals and maintenance guidelines.
Can I trade in my old dirt bike when purchasing a new one?
Yes, many dealers accept trade-ins, where the value of your old bike is offset against the price of the new one. The trade-in value is determined by factors like the bike's condition, make, model, and market demand. Trading in can be a convenient way to upgrade but may not fetch as high a price as selling privately.
Final Thougths
The cost of a dirt bike is subject to an array of factors ranging from the bike's condition to the brand's reputation. Whether you're an enthusiast longing for the top-tier features of premium brands or a beginner looking for budget-friendly options, understanding the elements influencing the price is pivotal to making an informed decision.
Keep this pricing guide in mind as you navigate the exhilarating world of dirt biking, and may your choice bring you countless adventures and unforgettable experiences!